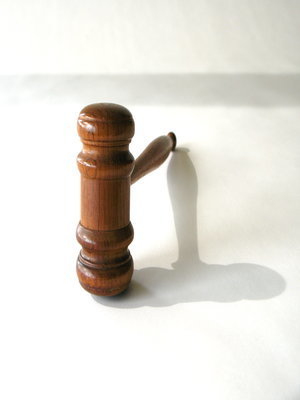 CHICAGO (Legal Newsline) - The U.S. Court of Appeals for the Seventh Circuit recently reinforced the role of the "public disclosure bar" in False Claims Act litigation.
The federal appeals court, in United States ex rel. Bogina v. Medline Industries Inc., affirmed a lower court's dismissal of a qui tam lawsuit against two companies, Medline and Tutera Group.
The plaintiff-relator had alleged that Medline violated the FCA by making nursing homes purchase Medline's products through kickbacks and rebates. Medline had faced a similar allegation in an earlier FCA lawsuit that was settled with the government for $85 million.
"The Seventh Circuit's decision in Bogina demonstrates that the public disclosure bar is alive and well in FCA litigation," Courtney Saleski, partner at DLA Piper in Philadelphia, told Legal Newsline. "This rule protects companies from 'bounty hunters' -- in the court's words -- who attempt to resurrect settled FCA cases for personal financial gain.
"This decision stands as a clear warning to potential relators that courts will not accept hair-splitting arguments or minor distinctions under the original source exception to that rule."
Judge Richard Posner, in the Seventh Circuit's January decision, agreed with the lower court that the public disclosure bar prohibited the lawsuit. Under the FCA, a relator is barred from bringing a subsequent qui tam lawsuit asserting identical or similar allegations that had been publicly disclosed unless he meets the "original source" exception.
Bogina claimed to be an original source in the complaint, saying there were three differences between his case and the earlier qui tam lawsuit:
- The addition of a second defendant, Tutera Group;
- The government had released civil claims against Medline for false claims under certain Medicare programs but not others; and
- The fraud allegedly continued after the settlement.
The court rejected all claims outright. Saleski noted the disclosure bar extends to claims that the government could have investigated and prosecuted in the previous FCA claim, and that this case is an example of how procedural protections like Rule 9(b) are powerful tools to protect a business from baseless allegations of fraud or false claims.
"FCA defendants and their counsel always have to be thinking about defense and strategy as they develop their case, including the public disclosure bar and first to file rule, and closely review the way the law has developed in the relevant jurisdiction(s)," she said. "The Seventh Circuit is relatively defendant friendly for FCA claims.
"For example, the Seventh has rejected implied certification."
The implied certification issue will be argued before the Supreme Court on April 19, Saleski noted, and several other certification issues are pending.
She encourages other attorneys to use all of the tools available to defeat plaintiffs who are trying to game the system.
"Bounty hunter plaintiffs are always trying to push the limits of the public disclosure bar," Saleski said.