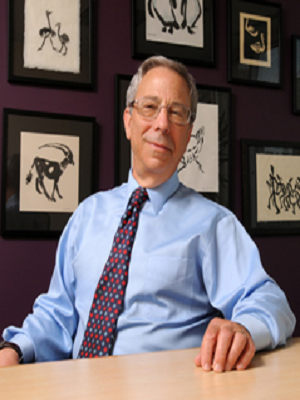 Goldstein
WASHINGTON (Legal Newsline) – The Department of Justice's recent activity is pushing private attorneys to file more lawsuits alleging companies' websites aren't accessible to the disabled, while its overall inactivity is creating uncertainty for businesses facing those lawsuits, attorneys say.
Though two 2015 briefs in cases against Harvard University and the Massachusetts Institute of Technology reflect the DOJ's stance on what makes a website compliant with the Americans with Disabilities Act, companies are still waiting on formal regulations first announced in six years ago.
And they'll be waiting until at least 2018.
Robert Rooney, a partner in the Kansas City, Mo., office of Lathrop & Gage LLP who represents defendants in mass and class action lawsuits, says the DOJ first began promising regulations on Title III web accessibility in 2010. However, the department has now said it plans to publish those in 2018.
Rooney says that companies that were waiting on the DOJ's final regulations could be caught off-guard by demand letters or lawsuits alleging their websites are not in compliance with the ADA.
Those lawsuits are on the rise. Plaintiffs lawyers in three specific jurisdictions – California, New York and Pittsburgh – are leading the charge.
"This would be a lot clearer if there were specific regulations companies could reference," he said. "But since it's now looking like 2018, and because I imagine there are a number of plaintiffs' firms that are interested in pursuing claims, I expect to see an uptick in litigation activity even in the absence of regulations.
"In briefing, the DOJ has said that even without regulations, the ADA applies, and therefore, you don't need regulations for enforcement."
When asked how the DOJ is crafting the regulations and when they will be ready, it declined to comment.
Meanwhile, even an advocate for the disabled says the DOJ isn't doing businesses any favors by delaying regulations.
Dan Goldstein - a partner at Brown Goldstein Levy LLP in Baltimore who serves as counsel for the National Federation of the Blind and other individuals with disabilities – agrees that the DOJ's regulations would help companies that need to know how to make their websites accessible.
Goldstein points out that the DOJ and many plaintiffs lawyers use the Web Content Accessibility Guidelines 2.0 AA, a set of international standards that outline how websites can be more accessible for people with disabilities, in many of its settlements.
But, Goldstein says, he also can understand why businesses are saying, "We don't care what Dan Goldstein uses. We'd like the government to tell us what we need to do."
"Whoever put the kibosh on issuing the regulations this year probably thought they were doing businesses a favor," Goldstein added. "But I think businesses would've really appreciated some guidance.
"It's not going to stop me from filing and winning suits, because there are no regulations."
Rooney contends that without the DOJ's regulations, questions remain about what is required for compliance. Because the DOJ has not provided specific guidance, he says client responses have been varied.
For the more risk-averse clients, a common strategy has been to look to the WCAG 2.0 AA guidelines, whether or not those companies have received a demand letter or been drawn into litigation.
"Based on some positions taken by the DOJ, it appears the WCAG 2.0 AA guidelines will serve as a pattern for, or at least influence, the coming regulations," Rooney said. "So that's a good place to start if a client decides to make website changes, and consultants can be asked to come in to do that."
Meanwhile, the DOJ has filed two statements of interest in the cases against Harvard and MIT, which were brought by the National Association of the Deaf. According to attorney Minh Vu, a partner at Seyfarth Shaw and leader of the firm's ADA Title III team – the DOJ has pressured several companies to make their websites accessible to the disabled.
Recent investigations have resulted in agreements with Carnival Corp. and H&R Block.
"Those two briefs basically showed the Justice Department's informal position on websites, and its view that websites need to be accessible," Vu said.
In its statement in the Harvard case, the DOJ says that the primary issue before the court – whether the university is required to provide captions and other auxiliary aids for its online programming for individuals with disabilities – directly implicates the statutory requirement of Title III of the ADA.
"The ADA and the Title III regulation, since their enactment and promulgation, have always required that public accommodations provide effective communication to persons with disabilities through the provision of auxiliary aids and services, including, where appropriate, closed captioning," the DOJ says in the statement.
"And DOJ has similarly enforced Title III's effective communication requirement, including, more recently, as to Internet and web-based goods and services. The requirement to provide effective communication applies to Harvard's online programming."
Vu contends that this is a fairly new concept, since the DOJ said in its advanced notice of proposed rulemaking in 2010 that companies did not necessarily need to make their websites accessible as long as they offered an alternative way for individuals with disabilities to access its good and services, such as a 24/7 help line.
"But the Justice Department's enforcement activity since 2010, and now this pronouncement in these briefs that it filed in the Harvard and MIT cases have really changed the landscape and the DOJ's view of what's really required under the law," Vu said.
"There are a lot of plaintiff attorneys who are seizing on that and that uncertainty, so they're sending demand letters and filing lawsuits."
Vu also advises clients in these cases on their compliance strategy, as well as how to handle demand letters and defend lawsuits when necessary. She points out that they often need to take a comprehensive approach to the issue of website accessibility, especially since there is a greater possibility that the DOJ could become involved.
"Some of the issues that would be briefed in a case like that are very important to the Justice Department, now that they have this view that all websites should be accessible," Vu said.
They are going to show up and basically promote that agenda, Vu said.
"No business really wants the Justice Department to show up in their private lawsuit. There are many other implications there," Vu said.