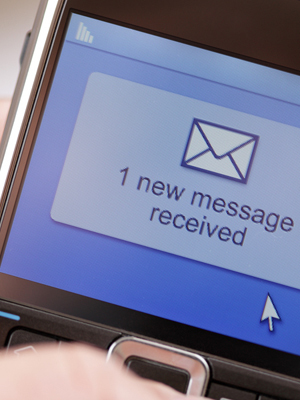 TRENTON, N.J. (Legal Newsline) - This November, companies sending text messages to customers could face stricter penalties if they violate a New Jersey law combating text message spam.
A New Jersey law, passed in October, joins legislation passed in 2014 in Connecticut that provides for penalties for any company that sends unsolicited text messages.
Violators in New Jersey face civil penalties of $500 for the first offense, and $1000 for the second offense, if the offending messages cause the receiver to incur a charge.
Legislators had initially sought damages as high as $20,000, but in signing the bill into law, New Jersey Gov. Chris Christie gave a conditional veto that limited the penalty.
"Although we wish to discourage businesses from sending unsolicited text messages... it is important to note that such text messages are not automatically fraudulent or deceptive," Christie said.
The law requires companies sending advertising messages to get explicit authorization to do so and, even in those situations, authorization must be obtained for each phone number.
In Connecticut, the punishment results in $20,000 in civil penalties for each violation. In addition to civil penalties, Connecticut's law allow victims to file a lawsuit as part of the Connecticut Unfair Trade Practices Act.
Darren McKinney, of the American Tort Reform Association, feels these penalties are too high, even if the intention was to deter violators.
"Typically these bills make little or no exception for good faith errors," McKinney said. "It's one thing if someone is willfully sending out unsolicited text, knowingly breaking the law … but they rarely find these malicious actors.
"These are trial lawyer-generated bills intended to do nothing more than generate trial lawyer income. This is nonsense."
The recent New Jersey law is different from that in Connecticut in that it does not limit damages to consumer text messaging, and also provide for a more broad definition. Under the law, the text is defined as "the wireless transmission of text, images or a combination of text and images by means of a cellular telephone, a paging or messaging service, a personal digital assistant or any other electronic communications device."
Connecticut, meanwhile, makes it clear that only text messages apply, and not emails that happen to be received on a cellular phone.
The New Jersey law also requires cell carriers to offer users the option to block all incoming or outgoing text message.
Penalties hinge on the possibility that users incur a fee or a deduction in their usage allocation.
"If there's real damage … if someone has a phone plan or data plan whereby they are paying for unsolicited text messages, that's one thing," McKinney said "It seems to me, primarily, to be means by which trial lawyers can boost their income."
Laws such as the ones in New Jersey and Connecticut follow a tradition of anti-spamming legislation, dating back to the "no call" lists for telemarketers, as well laws curtailing unsolicited faxes.