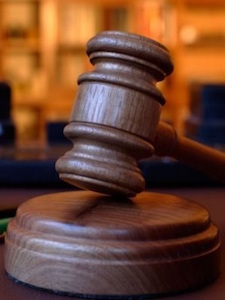 ATLANTIC BEACH, Fla. (Legal Newsline) - If the Florida Supreme Court adopts a certain rule regarding expert testimony, it will allow "any quack" to be seen by courts as an expert, a criminal defense lawyer recently said.
The Florida Bar is currently debating whether it should adopt the Daubert standard, which was adopted by the state Legislature and requires judges to evaluate experts and their testimony, and also provides for hearings on their qualifications.
On the other side is the Frye standard, which was adopted by Florida courts and requires general acceptance of new or novel expert opinions prior to court approval, but it imposes no limit on other opinions.
The Bar held a small consensus to vote as a means to test the waters and it was split. A majority of governors voted for the Supreme Court to accept Frye standard. The vote was 16-14, though the recommendation was tabled while its effects on criminal cases is considered.
Bruce Lyons, a former President of the National Association of Criminal Defense Lawyers and past Chairman of the American Bar Association Criminal Justice Section, believes that accepting the Frye standard would be a mistake.
"I've been doing this over 40 years. From my opinion and standpoint, this is a big step backward in forensic evidence in any kind of criminal or civil context," he said.
"I mean the Frye standard is so general in nature that any quack or any under qualified individual whose data, empirical data, has not been quantified in any fashion or subject to peer review, come in to testify as an expert.
"That is bothersome to me as a lawyer because I know that some of the [supposed] experts who have testified in the criminal context have caused people to be convicted wrongfully based on junk science. Even the FBI has come in and said, 'You know we made some mistakes. This is not accurate. We shouldn't have done this.'"
The Frye standard is the current standard accepted by Florida courts. Many members of the bar did not want to rock the boat, per se.
"The Court should follow the common law tradition and not depart from its precedent," they wrote.
They also believe that the Daubert standard is costly and time-consuming due to the hearings required for each expert testimony.
However, Lyons believes that the costs and time ensure that the expert is qualified and actually an expert on the subject matter.
"If you go back to the Frye standard, then anybody can become a generally accepted expert in a subject matter," Lyons said.
"It's sort of like a golfer [who] goes out to the golf course and after 30 years of playing golf, he says 'I'm an expert in golf swings,' but his golf swing hasn't changed in 30 years. Who determined that he was the expert? Who made that judgment call? Did he go to special schools? Was his literature peer-reviewed?
"It's just not appropriate and it's a step backwards."
Lyons believes that the Frye standard opens the door to mistakes and can be easily exploited by personal injury suits. The Daubert standard is believed to be safeguard against false experts and provides a careful eye on wrong convictions, he said.
"Frankly, if the Daubert standard was in existence, than a lot this [wrong convictions] would never have occurred," he said.
"You have to look at the reasoning behind why the personal injury folks are looking to take a step back. Obviously, it's because it makes it easier for them. That is so that they can probably call people as experts who are probably not subject to peer review, no empirical data, the judge doesn't have a gatekeeping function, and just present it…That's just not right. And so when you look at it, it's disappointing to me as a lawyer."
By accepting the Frye standard, Florida opens the door to biased evidence and/or experts who are not qualified to testify, Lyons argues. He uses a recent problem the FBI faced in regards to needing unbiased data.
"As for example, at least in the criminal context, there were opinions that certain hair analyses can match the strands [to the Defendant] or in some instance, forensic footprint analyses or even dental analyses, based upon the lack of data, would necessarily caused a jury to believe that the person [on trial] committed the crime," he said.
"There were many convictions on this. And then recently, the FBI started to look at [their cases] and especially with one individual particularly that all the cases that he or she worked and realized that they had to re-do a lot of the data because this person was 1) either not qualified or 2) he or she just issued an opinion because he or she was not neutral and detached as an expert."
The challenge is to carefully screen and scrutinize expert testimony and data and ensure that they are supported by hard data and not biases, Lyons said.
Lyons pointed to the National Association of Criminal Defense Lawyers' (NACDL) "Principles and Recommendations to Strengthen Forensic Evidence and Its Presentation in the Courtroom" for insight on what he proposes to adopt in regards to civil and criminal testimonies. One of the main goals of the NACDL is to ensure scientific integrity when it comes to evidence.
"Contrary to popular media portrayals of forensic science in popular TV shows, forensic evidence presented at court is at times based on speculative research, subjective interpretations, and inadequate quality control procedures. Ensuring the scientific integrity of forensic evidence is essential to prevent wrongful convictions and to exonerate the innocent," it states in the recommendations.
Lyons echoes the sentiment, believing in the strength of the Daubert standard to exonerate and protect the innocent.
"Why is it that there have been over 250 exonerations [in the criminal context]? Because junk sciences were used to convict somebody," he said. "Fortunately, accurate DNA sampling, based on empirical data, based upon qualifications, based upon peer review, determined that the person did not commit crime."
The decision has yet to be made and the Bar has decided to table the vote until December.