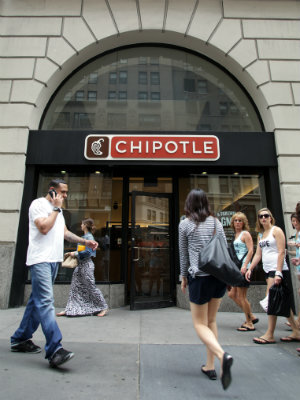 MIAMI (Legal Newsline) - Chipotle says a proposed class action lawsuit filed against it claiming the restaurant chain's food contains ingredients with genetically modified organisms has no merit.
Leslie Reilly of Florida filed a lawsuit Sept. 11, individually and on behalf of a putative class, in the U.S. District Court for the Southern District of Florida against Chipotle, alleging violations of the Florida Deceptive and Unfair Trade Practices Act.
The lawsuit claims Chipotle sells and charges a premium for products labeled as GMO-free, when, in fact, they contain genetically modified ingredients.
Chris Arnold, communications director for the chain, said two of the suit's major arguments are baseless.
"The suit argues that claim is misleading in that we serve beverages that may contain GMO ingredients, and that the animals that provide our meat and dairy may be given GMO feed," Arnold said.
He said Chipotle has never claimed their beverages are GMO-free, and that just because animals are given GMO feed does not mean they, in turn, are genetically modified.
"For a good to be GMO requires that it is re-engineered at the genetic level to include properties that would not occur naturally," Arnold explained. "An animal that has been given GMO feed has not had its genetic framework re-engineered in any way."
Reilly is asking for injunctive action, compensation for damages to each class member who paid Chipotle and for money Chipotle has unjustly earned, according to the complaint. It goes on to ask for any additional relief the court determines, along with attorneys' fees, expenses and costs.
Chipotle maintains the suit has missed the mark.
"We have said that all of the food we serve is made with non-GMO ingredients," Arnold said. "That is accurate, and we have been very transparent about the nature of our food."
U.S. District Court Southern District of Florida case number 1:15-cv-23425-MGC.