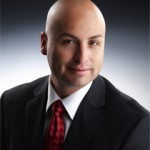 SANTA FE (Legal Newsline) - Defendants in a lawsuit renewed last month by New Mexico Attorney General Hector Balderas over alleged lacking nursing services are pushing back, calling Balderas' claims "unsubstantiated" and the result of outside counsel looking to cash in.


The 18 defendants, referred to as the "Preferred Care defendants" in an amended complaint filed by the attorney general last month, filed multiple motions to dismiss May 15.


One motion, in particular -- filed on behalf of the seven facilities operating in New Mexico and a management company providing services to those facilities -- argues the claims are based on a simulation that has never been used by the state Department of Health, adopted in any court or recognized in the health-care community.


"The State's use of its 'industrial engineering simulation' causes it to conclude that, unless the defendant facilities maintained a specific CNA (Certified Nursing Assistant)-to-resident ratio that the State's computer model indicates was required, the facilities 'could not have' performed the services they reported having performed," the defendants wrote in the motion.


"This approach has the precise effect of imposing a brand new, extra-legal, CNA staffing threshold on the defendant facilities -- and then seeking civil penalties and money damages for the facilities' alleged failure to satisfy this threshold, which does not exist in the law and actually conflicts with existing staffing regulations and the law of New Mexico as set forth in the New Mexico Administrative Code (NMAC) Section 7.9.2.51 governing the staffing of nursing departments in New Mexico nursing homes."


The defendants argue the State's theory "makes it clear" that the litigation isn't an action to enforce alleged violations of state laws.


"Rather, this lawsuit represents an unlawful attempt by the New Mexico Attorney General to single-handedly legislate and impose a manufactured staffing standard for CNAs in New Mexico skilled nursing facilities," they wrote.


Balderas alleges that the nursing facilities failed to provide basic services to its residents.


The attorney general filed his amended complaint in the New Mexico First Judicial District Court April 1. A month later, the defendants removed the case to the U.S. District Court for the District of New Mexico.


"(Preferred Care looked) to generate outsized revenues at the expense of the physical well-being of vulnerable nursing home residents through false representations to the state's Medicaid program," the complaint states.


Balderas claims the mistreatment started on July 1, 2007 and continues to the present. The lawsuit, originally filed in 2014, also contends Preferred Care limited the nursing staff on duty at the facilities, which resulted in it not providing basic care to the residents.


"While the intent may have been to control costs, the effect on resident care was dramatic," the complaint states.


The attorney general argues the facility essentially made false claims on its state and federal assessments about the level of care it was able to provide.


Balderas is asking the court to require the facility to rectify the procedures, and enter a judgment against it for the services it did not perform. He also is seeking an unspecified amount in damages plus court costs.


But the defendants contend the action was filed at the urging of Cohen Milstein & Toll, an out-of-state plaintiffs law firm known for targeting long-term care facilities.


Since 2010, Cohen Milstein has donated $71,000 to 16 different state attorneys general campaigns, according to a recent search of FollowTheMoney.org. Of those candidates, 13 would go on to win their state's general election.


Some of the firm's largest donations went to: Missouri Attorney General Chris Koster, $5,000; Oregon Attorney General Ellen Rosenblum, $10,000; Pennsylvania Attorney General Kathleen Kane, $10,000; and Balderas, $5,000.


Despite the firm's donation -- and additional donations from individual firm attorneys -- Balderas claims he is committed to "greater transparency" in appointing outside counsel.


Balderas took office in January, taking over for Gary King, who was featured prominently in a New York Times article published in December showing that more attorneys general are hiring private law firms to file lawsuits on behalf of their states.


After a three-month, office-wide review of all pending litigation involving outside counsel -- seen as a response to the Times article -- Balderas announced in March that his office now will seek bids from law firms and appoint a senior staff member to oversee the litigation.


"Pursuant to my statutory authority and responsibilities regarding litigation on behalf of the state, this office will adhere strictly to an improved process regarding the use of outside counsel to ensure accountability and transparency," he said at the time, adding that such cases must be "meritorious" and in the best interest of residents.


The attorney general said he also is committed to making all documents pertinent to request-for-proposal processes -- including the total payment to outside counsel made by the Attorney General's Office -- publicly available.


But the defendants in the Preferred Care case call the State's action a "text book case" of lawyers depositing money in the campaign coffers of attorneys general and then pushing them to file questionable claims against in-state businesses.


"It's an egregious display of greed and opportunism that moved one former attorney general of Massachusetts to say it 'threatens the perception of integrity and professionalism of the office'… of the attorney general," said Mike Gavin, president of Preferred Care Partners Management Group.


"We are confident that as the facts and details of this complaint receive due attention, Preferred Care and other defendants will prevail over these unsubstantiated claims."


Preferred Care said it stands by the quality care provided by the facilities to New Mexico's elderly and the dedication and commitment of its compassionate staff.


"The great state of New Mexico and its citizens, including those who choose the skilled nursing profession, the elderly patients they serve and the family members devoted to aging loved ones, deserve more than frivolous lawsuits designed to line the pockets of predatory attorneys," Gavin said.


"Former U.S. Attorney and current attorney general of Colorado, John Suthers, had it right when quoted in regard to this pattern of attorneys mining for business. He said, 'Farming out the police powers of the state to a private firm with a profit incentive is a very, very bad thing.'"


The New Mexico Health Care Association, a trade group of long-term care providers, applauded Preferred Care for standing up to "profiteering" lawyers.


"These cases are the result of solicitation by a Washington, D.C. law firm that 'manufacturers allegations and sets their own standards to recoup millions under an allegation of fraud,'" Executive Director Linda Sechovec said, referring to Cohen Milstein.


"Former Attorney General Gary King took the bait, and now providers and the care they offer is at serious risk with this novel but looming legal threat that stands to redirect financial resources away from patient care."


Sechovec contends NMHCA's members work closely with state agencies to understand and adhere to state and federal regulations and requirements for long-term care facilities.


"The standards advocated by Cohen Milstein are the fruit of their imagination, unsustainable and purely self-serving," she said. "Current Medicaid payments are related to current staffing costs but are inadequate to fully cover the audited costs for skilled care.


"This law firm's strategy is seriously flawed and dangerous because it would siphon millions of dollars away from senior care."


From Legal Newsline: Reach Jessica Karmasek by email at jessica@legalnewsline.com.