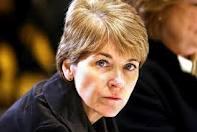 BOSTON (Legal Newsline) - Massachusetts Attorney General Martha Coakley announced an agreement in principle with Partners Healthcare on Monday that she says would significantly alter the health network organization's negotiating power for the next decade.

The agreement, which still must be finalized between Coakley's office and Partners, would also control health costs across the company's entire network. Partners would be allowed to acquire South Shore Hospital and Hallmark Healthcare as part of the agreement.

Coakley's office began looking into Partners after a February report by the Health Policy Commission concluded that Partners' acquisition of South Shore would result in increased costs.

"Suing Partners would potentially block further expansion of its network, but would also maintain the status quo in the market," Coakley said. "We believe this agreement will do much more. It fundamentally reduces the negotiating power of Partners for the next 10 years to better control health costs for families and businesses, and help level the playing field in the market."

Under the terms of the agreement, payers would be able to split Partners into separate contracting entities for up to 10 years, prevent Partners from contracting with affiliate physician groups that are not part of its owned hospital for 10 years and cap health costs at the rate of inflation across the entire Partners network through 2020. The agreement would also cap physician growth for five years and block further hospital expansion in eastern Massachusetts for the next seven years.

If the agreement is finalized by June 16, it will then move to a court for approval.