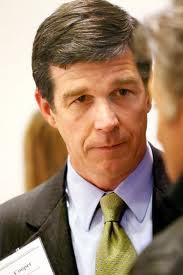 RALEIGH, N.C. (Legal Newsline) - North Carolina Attorney General Roy Cooper warned consumers to keep an eye out on Tuesday for businesses charging high prices during and after the current winter storm.

North Carolina's price gouging law will be in effect due to a declared state of emergency. Cooper said a winter storm is expected to bring ice and snow to much of the state.

While many businesses are supportive during such times of crisis, Cooper warned North Carolinians to be on the lookout for businesses attempting to overcharge consumers.

"Many businesses work to help their communities when bad weather strikes, but if you spot anyone using this storm to make an unfair profit off of consumers, let us know about it," Cooper said.

Price gouging, or charging excessive prices during times of crisis, is against North Carolina law when an emergency, disaster or abnormal market disruption is declared or proclaimed by the governor. Businesses may not charge too much for critical services and goods during the state of emergency. The law applies to businesses at all levels of the supply chain, including the manufacturer, the distributor and the retailer.

In the past, Cooper enforced NC General Statute 75-38, the state's price gouging law, to win thousands of dollars in penalties from violators and refunds for consumers.

Consumers can contact Cooper's Consumer Protection Division to report potential price gouging.

The state of emergency declared on Tuesday applies to the entire state of North Carolina and is in effect until rescinded.