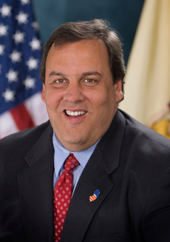 NEWARK, N.J. (Legal Newsline) - An amended complaint has been filed in federal court regarding the George Washington Bridge scandal.

On Jan. 16, the amended complaint was filed in the U.S. District Court for the District of New Jersey, naming Madeline Lobue, a school administrator; Hong Lee, a student at Bergen Community College; Mark Katz, a tractor-trailer driver; Liberty New Inc., a business that delivers newspapers; and Dog On It Doggie Daycare, a company that provides daycare and boarding for dogs, as plaintiffs in the suit.

Gov. Chris Christie; the State of New Jersey; Port Authority of New York and New Jersey; former Deputy Chief of Staff of Christie's office, Bridget Anne Kelly; David Wildstein, the director of Interstate Capital Projects for the Port Authority of New York and New Jersey; Bill Baroni, the Deputy Director of the Port Authority of New York and New Jersey; unknown corporations 1-10; and unknown individuals 1-10 were all named as defendants in the suit.

The scandal involves a traffic jam on the George Washington Bridge leading into Manhattan in September that is alleged to have been deliberately set by Christie's administration as possible political retribution for Fort Lee Mayor Mark Sokolich's not endorsing Christie in his re-election campaign.

Two special legislative committees have been convened to begin investigating the incident. The committees will have subpoena power and will be able to call former and current Christie administration officials to testify.

Christie's administration has since hired outside legal counsel to help deal with a U.S. attorney inquiry regarding the bridge scandal. Gibson, Dunn & Crutcher LLP, lead by former assistant U.S. attorney Randy Mastro, has been brought in to assist with document retention and production and will review practices for office operation and information flow.

"Their presence will bring an outside, third-party perspective to the situation, and they will be a valuable asset as we move forward. This Administration is committed to ensuring that what happened here never happens again. That's what the people of New Jersey deserve," the press release states.

U.S. District Court for the District of New Jersey case number: 2:14-cv-00169

From Legal Newsline: Kyla Asbury can be reached at classactions@legalnewsline.com.