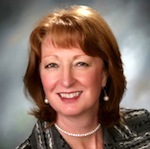 SAN JOSE, Calif. (Legal Newsline) - A California judge on Monday ordered NL Industries, ConAgra and Sherwin Williams to pay $1.1 billion to replace or maintain lead paint in millions of homes.

Santa Clara Superior Court Judge James Kleinberg said the companies must pay the money after a long-awaited ruling following a six-week fall trial. The suit was brought by 10 California cities and counties, including Los Angeles County and the cities of San Francisco and San Diego. Kleinberg dismissed two other defendants -- Atlantic Richfield Co. and DuPont Co.-- from the case.

Before Monday's ruling, the paint companies had won similar suits in seven different states. They have 15 days to object to the tentative ruling.

In his decision, Kleinberg didn't go along with the companies' claims that the lead paint wasn't the entire problem. They had said other sources of lead contributed to the poisoning.

"The existence of other sources of lead exposure has no bearing on whether lead paint constitutes a public nuisance," Kleinberg wrote. "It does not change the fact that lead paint is the primary source of lead poisoning for children in the jurisdictions who live in pre-1978 housing."

A spokeswoman for three of the original defendant companies said Kleinberg's decision "is at odds" with California law and other judicial decisions across the country that "have uniformly rejected similar public nuisance claims."

"Beginning with the trial court's refusal to allow a jury to decide the case, as defendants requested, the court has misinterpreted the law," said Bonnie J. Campbell, who represents ConAgra, NL Industries and Sherwin-Williams. "The decision violates the federal and state constitutions by penalizing manufacturers for the truthful advertising of lawful products, done at a time when government officials routinely specified those products for use in residential buildings."

Campbell said no public health officials recommended any restriction on that use.

"The risks to children alleged today were unknown and unknowable decades ago," said Campbell, who is the former Attorney General of Iowa and led the U.S. Department of Justice's Office on Violence Against Women during the Clinton Administration. "The decision rewards scofflaw landlords who are responsible for the risk to children from poorly maintained lead paint, and it conflicts with and threatens to upend California's lead poisoning prevention programs, which work.

"This decision is more likely to hurt children than help them, and it will likely disrupt the sale, rental, and market value of all homes and apartments built before 1978."

Santa Clara County, San Francisco, Alameda County, Los Angeles County, Monterey County, Oakland, San Diego, San Mateo County, Solano County and Ventura County were the municipalities that brought the suit.