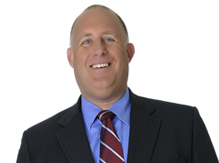 FT. LAUDERDALE, Fla. (Legal Newsline) -- A Florida jury sided with Ford Motor Company in a product liability lawsuit last week.

The passengers of a 2005 Ford Focus sued the company and Koons Ford of Pembroke Pines, claiming that the vehicle was defective because it lacked Electronic Stability Control, or ESC, and that the dealership failed to warn the purchasers of the lack of ESC on the vehicle.

The lawsuit, filed in Broward County Circuit Court, is a result of a Dec. 2, 2006 accident.

The accident occurred when a driver, 16, was distracted and began drifting off the road to the left, near some construction barrels on the Sawgrass Expressway.

In an attempt to regain his intended lane of travel, the driver over-steered the vehicle to his right, causing it to begin to rotate in a clockwise direction.

Realizing his vehicle was heading off the road to the right, the driver then began the process of steering the vehicle back to the left.

However, given the speed, the geometry of the terrain and the magnitude of the driver's preceding right steer, the vehicle continued to slide across travel lanes to his right and into and through an 80-foot wide grass shoulder, ending up in a 25-foot deep canal off the side of the road.

The plaintiffs alleged that had the vehicle been equipped with ESC, the driver would not have lost control of the vehicle or, in the alternative, he would have regained control of the vehicle and avoided the canal.

The defendants argued the vehicle was not defective or unsafe; that the purchaser of the vehicle would not have bought ESC, as they had not purchased any of the building blocks for such a feature, such as anti-lock brakes or traction control; that ESC, if purchased, would not have made a difference; and that the accident was fully caused by driver inattention.

The plaintiffs suggested a verdict in excess of $10 million was appropriate.

Last week, a jury of six returned a unanimous verdict on behalf of the defendants in under an hour of deliberations.

Kevin Schiferl and Carla De La Barra Helstrom of Frost Brown Todd LLC and Sergio Medina and Todd Croftchik of Seipp Flick & Hosley LLP represented the defendants.

From Legal Newsline: Reach Jessica Karmasek by email at jessica@legalnewsline.com.