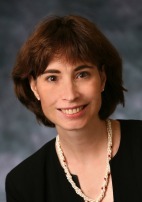 WASHINGTON (Legal Newsline) -- If confirmed to the U.S. Court of Appeals for the District of Columbia Circuit, Patricia Millett would see a sizable drop in pay, according to reports.
The National Law Journal reported Monday that Millett, one of three nominated to the D.C. Circuit by President Barack Obama last month, would trade earnings of $1 million a year for a salary of $184,500.
The Senate Judiciary Committee held a hearing on Millett's nomination Wednesday.
According to Reuters, there was no criticism of Millett herself -- even Republicans noted she had strong credentials -- only of the D.C. Circuit and Obama's plan to "pack" the court.
The D.C. Circuit is considered by some to be the second most important court in the country, after the Supreme Court.
It often is responsible for resolving critically important cases involving the separation of powers, the role of government, the rights of federal officials, and the decisions of a vast array of administrative agencies.
In fact, it was the D.C. Circuit that ruled Obama's "intrasession appointment" of three new members to the National Labor Relations Board was an unconstitutional abuse of power because he could not make those appointments without Senate confirmation because the Senate was not in recess.
"Republican senators today made it very clear that they have no objection to Patricia Millett's qualifications or legal philosophy. Instead, they're trying to block her nomination because she was nominated by a Democratic president," said Marge Baker, executive vice president of the People For the American Way, a liberal progressive advocacy group.
"What we saw today was the kind of transparent partisanship that's damaging to the federal courts and to the Senate, not to mention the people whom they are supposed to serve."
During the hearing, Sen. Charles Schumer, D-N.Y., described Millett as a "lawyer's lawyer."
He also disagreed with the GOP's calculation of the court's caseload, according to Reuters.
Republicans, including Sen. Chuck Grassley of Iowa, who serves as the ranking member of the judiciary committee, contend the court has a smaller caseload than other federal appeals courts and doesn't warrant 11 judgeships.
Currently, there are three vacancies on the court.
If confirmed, Millett would fill one. Cornelia "Nina" Pillard and Robert Leon Wilkins, who also were nominated by Obama last month, would fill the others, if confirmed.
Millett currently heads Akin Gump Strauss Hauer & Feld LLP's Supreme Court practice and co-heads the firm's national appellate practice.
She also served for 15 years in the U.S. Department of Justice -- first as an appellate attorney in its civil division and then in the Solicitor General's Office.
Over the course of her career, she has argued a total of 32 cases before the U.S. Supreme Court and about 36 in federal appeals courts.
"Ms. Millett has a brilliant mind, a gift for clear, persuasive writing, and a genuine zeal for the rule of law," wrote a group of former U.S. solicitors general, including Kenneth W. Starr, who received the most publicity for his tenure as Independent Counsel during former President Bill Clinton's term.
"Equally important, she is unfailingly fair-minded."
From Legal Newsline: Reach Jessica Karmasek by email at jessica@legalnewsline.com.