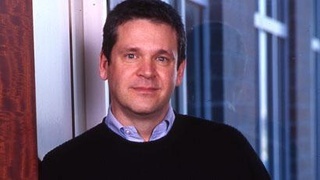 PROVIDENCE, R.I. (Legal Newsline) -- A federal judge last month dismissed a class action lawsuit filed against the national mortgage registry known as MERS and various banks over alleged violations of Rhode Island's recording requirements.
Judge John J. McConnell Jr. of the U.S. District Court for the District of Rhode Island sided with MERSCORP Holdings Inc., Mortgage Electronic Registration Systems Inc. and other member bank defendants in Town of Johnston v. MERSCORP Holdings Inc., et al.
The federal judge dismissed the class action lawsuit, filed by the town of Johnston on its own behalf and the behalf of all other similarly situated Rhode Island cities and towns.
Allegations included violations of the state's recording requirements and unjust enrichment.
In particular, the class alleged that by "creating their own private, electronic recording system" the defendants "maximize[d] profits in the residential and commercial mortgage markets," "sought to avoid the inconvenience and cost of recording" assignments, "effectively privatized land title transactions," "claimed... priority of their interests," "sought to shield each holder's identity from public disclosure and simultaneously lower securitization costs," and "left [Rhode Island's] public land evidence records littered with broken chains of title."
Both counts were dismissed by McConnell.
"Rhode Island law does not require that all mortgages and mortgage assignments be recorded," the judge wrote in the 11-page ruling, filed June 21.
"Absent a statutory requirement to record, there are no damages and therefore there is no cause of action."
Citing a previously established Rhode Island Supreme Court opinion in Bucci v. Lehman Bros. Bank FSB, McConnell held that "[w]henever a note is sold, assigned or otherwise transferred to another MERSCORP member, MERS remains the mortgagee of record."
"As a result, there is no need to record an assignment of the mortgage in the land evidence records," he wrote. "It is only when a loan is transferred to a nonmember that an assignment of the mortgage must be executed and recorded."
Click here to read the judge's complete ruling.
MERSCORP says the ruling mirrors similarly dismissed recorder fee lawsuits brought by counties in Arkansas, Florida, Illinois, Iowa, Kentucky, Missouri and North Carolina.
"Rhode Island courts have consistently upheld MERS valid role and authority," MERSCORP Holdings' Director of Corporate Communications Jason Lobo said in a statement Monday.
MERSCORP and Mortgage Electronic Registration Systems Inc. were formed in 1995 to facilitate the growing mortgage finance market.
The privately-held electronic registry is designed to track servicing rights and ownership of mortgage loans in the United States.
From Legal Newsline: Reach Jessica Karmasek by email at jessica@legalnewsline.com.