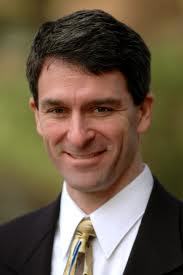 RICHMOND, Va. (Legal Newsline) - Virginia Attorney General Ken Cuccinelli announced a settlement Tuesday with an Illinois-based consumer lender operating a location in the Richmond area for allegedly violating the state's consumer finance statutes.

Advance LLC, doing business as Advance 'Til Payday, allegedly charged its borrowers a 15 percent cash advance fee that the borrowers had to repay, along with principal, by the end of the first billing cycle. Borrowers who failed to pay the fee and principal would allegedly be subjected to additional interest charges that amounted up to 249.99 percent annually.

Virginia law prohibits unlicensed lenders from charging and receiving interest higher than 12 percent per year on consumer loans. Under one exemption, lenders can charge interest and other fees at agreed upon rates if the lenders provide a minimum 25-day grace period allowing borrowers to repay the loan in full prior to incurring interest.

Advance's cash advance fee was allegedly far in excess of legal interest rate limits and in violation of the state consumer finance laws.

"I am pleased that we were able to reach a fair and reasonable agreement with Advance which will provide relief to affected borrowers in the form of restitution and restrained interest collections," Cuccinelli said. "We appreciate their cooperation throughout the investigation."

Under the terms of the consent judgment, Advance will refund up to $39,790.00 worth of cash advance fees to as many as 306 borrowers, refund up to $8,383.37 in collected forborne interest to 22 borrowers and pay $10,000 to the state for attorney fees and costs. Advance also agreed to a permanent injunction preventing the company from future violations of the consumer finance statutes.