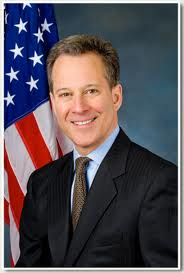 NEW YORK (Legal Newsline) - New York Attorney General Eric Schneiderman announced a ruling Monday in U.S. District Court that would allow the state to distribute $410 million to victims of a Ponzi scheme.

In June, Schneiderman obtained a $410 million settlement with J. Ezra Merkin who controlled four funds that invested more than $2 billion with Bernard Madoff. Hundreds of investors with Merkin lost their money in Madoff's Ponzi scheme and the settlement was meant to reimburse the victims.

Irving Picard, a Madoff brokerage liquidator, filed a lawsuit in an attempt to block the settlement and delay disbursement of funds. U.S. District Court Judge Jed Rakoff dismissed Picard's entire lawsuit on Monday.

"This ruling is a victory for justice and accountability," Schneiderman said. "Many New Yorkers entrusted their investments to Mr. Merkin, who then steered the money to Madoff and received millions of dollars in management and incentive fees. By paving the way for my office to disburse over $400 million to the investors and charities that were harmed by Mr. Merkin's actions, this ruling will help bring justice for these people and institutions that lost millions of dollars."

Under the terms of the settlement, Merkin will pay $405 million to compensate investors over a three-year period, and $5 million to the state of New York to cover costs and fees. Eligible investors will be entitled to receive more than 40 percent of their cash losses from the settlement, depending on the size of their losses.

Schneiderman's office filed a lawsuit against Merkin in April 2009, alleging violations of Executive Law, General Business Law and the Martin Law for failing to manage the funds prudently and for concealing Madoff's control of the funds. The lawsuit sought injunctive relief, damages and disgorgement of all fees by Merkin.