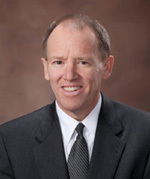 WASHINGTON (Legal Newsline) -- President Barack Obama on Thursday nominated Wyoming Attorney General Gregory Phillips for a seat on the U.S. Court of Appeals for the Tenth Circuit.

Phillips has served as the state's top lawyer since March 2011.

If confirmed, he will replace Judge Terrence L. O'Brien, who is taking senior status on April 30.

In prepared remarks, Obama said Phillips has proven himself to be a "first-rate legal mind" and "faithful public servant."

Phillips, who grew up in Evanston, Wyo., served as a law clerk to Judge Alan B. Johnson of the U.S. District Court for the District of Wyoming from 1987 to 1989.

In 1989, he joined his father and brother in their general law practice in Evanston, handling a broad range of civil matters.

From 1993 to 1999, he also represented Uinta County in the Wyoming Senate.

Phillips then opened the law firm Mead and Phillips in 1998, where he handled a wide variety of civil litigation and prosecuted Medicaid reimbursement claims on behalf of Wyoming.

In 2003, he joined the U.S. Attorney's Office for the District of Wyoming and handled criminal prosecutions and appeals on behalf of the government. As an Assistant U.S. Attorney, Phillips argued 19 cases before the Tenth Circuit.

He continued to serve in the U.S. Attorney's Office until he was selected to serve as attorney general by current Gov. Matthew Mead in 2011.

Phillips' nomination is now pending before the Senate Judiciary Committee.

From Legal Newsline: Reach Jessica Karmasek by email at jessica@legalnewsline.com.