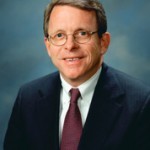 MANSFIELD, Ohio (Legal Newsline) - Ohio Attorney General Mike DeWine announced a lawsuit Wednesday against Ministry in Marketing and its founder/president for alleged violations of the state's Charitable Trust Act and Charitable Organizations Act.

DeWine filed a 37-count complaint against Ministry in Marketing and Gary Nicholas Bias, the organization's founder, alleging that Bias pocketed thousands of dollars of donations meant for charities and failed to provide charities with the full amount due to them for the sale and distribution of coupon books.

DeWine's request for a temporary restraining order against Bias and Ministry in Marketing was granted to freeze funds and assets used in the deceptive practices.

"Even when charities are vigilant and monitor agreements they have with solicitors in order to ensure they get all of the proceeds their groups deserve, there are too many people willing to cash in on the good name of charities and take advantage of the generosity of Ohioans," DeWine said. "We will go after those who try to benefit by harming charities and their donors."

Ministry in Marketing sold coupon books on behalf of charities in the Columbus and Mansfield areas. Bias's group allegedly failed to forward all of the proceeds the charitable organizations were due from the sales of the books. The proceeds were allegedly used inappropriately by the defendants.

The defendants also allegedly misled donors and consumers about whether certain organizations had approved or would benefit from the sale of the books, failed to properly register with DeWine's Charitable Law Section and did not maintain proper records related to charitable contributions.

DeWine's lawsuit seeks penalties, restitution and assets that should have gone to charities. Funds recovered by DeWine's office will be forwarded to the charitable organizations that should have benefitted from the activities of the defendant.