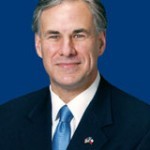 AUSTIN, Texas (Legal Newsline) - Texas Attorney General Greg Abbott announced two civil settlements Friday with Pfizer Inc. and Endo Pharmaceuticals to resolve allegations of Medicaid fraud.

Under the terms of the agreements, the state will recover $18.17 million each from Pfizer and Endo. The combined $36.34 million in recovery is in addition to relator shares and attorney fees that will be assessed against the two companies.

The federal government is entitled to a portion of the total settlement because Medicaid is jointly funded by the state and federal government.

Abbott's office alleged that Pfizer and Endo defrauded the Medicaid program by misreporting the price of various generic drugs to the Medicaid program resulting in an overcharge for certain products.

In the Pfizer settlement, the state initially looked into ESI Lederle, Lederle, Pharmacia and other related entities, all of which are now wholly owned by Pfizer.

State and federal law requires that drug manufacturers file reports with Medicaid that disclose the prices they charge wholesalers, pharmacies and distributors for their products. If manufacturers improperly report inflated market prices for the drugs, Medicaid reimburses pharmacies at significantly inflated rates. The defendants allegedly used illegally created inflated prices to unlawfully induce pharmacies and other providers to buy their products.

Ven-A-Care of the Florida Keys Inc. first reported the allegedly improper price reporting and filed a whistleblower lawsuit. As part of the Texas Medicaid Fraud Prevention Act, Ven-A-Care is entitled to a share of the overall monetary recovery.