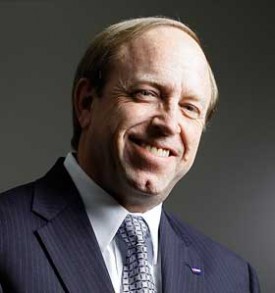 DENVER (Legal Newsline) - Colorado Attorney General John Suthers announced a default judgment Friday against multiple door-to-door magazine companies that were the subject of hundreds of complaints with Suthers' office and the Better Business Bureau.

The companies, all owned and operated by Jennifer Proffitt-Payne and Cody Payne, allegedly engaged in a long-term pattern of deceptive conduct. The defendants allegedly misrepresented affiliation with local charities and schools, failed to deliver ordered magazines and failed to issue consumer refunds.

The companies covered by the judgment include American Cash Awards Inc. and Great Lakes Circulation Inc.

"After first pressuring consumers into buying magazine subscriptions, this husband-wife duo would then change their company names to make refunds impossible to secure," Suthers said. "Moreover, they deceived people by claiming that magazine sales were benefitting the military, charities, and schools which they were not."

Proffitt-Payne and Payne failed to defend the claims against them and the Denver District Court ruled in the state's favor. The defendants are now permanently banned from the door-to-door sale of magazines in the state and from using the state as a home base for a national door-to-door magazine sales operation.

Proffitt-Payne must pay $500,000 and Payne must pay $385,000 in civil penalties as part of the judgment. Additionally, Proffitt-Payne and Payne were found to be liable for an additional $85,148.71 in restitution, unjust enrichment and attorney fees, while Proffitt-Payne was also ordered to pay an added $23,792.12 in restitution.