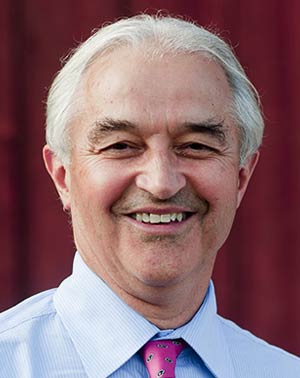 Attorney General William H. Sorrell | From the Office of William H. Sorrell
Attorney General William H. Sorrell reached a $23,000 settlement agreement on Tuesday with a paid fundraiser who allegedly misrepresented itself to Vermont residents and failed to disclose prior legal actions as required by state law.
Massachusetts-based Integral Resources Inc. (IRI) led phone campaigns in Vermont to obtain donations for the American Council of the Blind and the League of Conservation Voters. In these calls, IRI representatives suggested that they were calling directly from the charities instead of from the for-profit fundraising company.
Misleading phrases were allegedly commonly used to convince possible donors to make donations. IRI also allegedly violated Vermont's Charitable Solicitation Law by failing to report an active investigation into its fundraising practices by the Ohio Attorney General's office.
Per the terms of the settlement agreement, IRI must stop using misleading phrases to obtain donations in further fundraising campaigns in Vermont. IRI also will pay $18,000 to the Vermont Community Foundation, which supports environmental conservation and advocacy for people with disabilities, and $5,000 in legal fees to the state.
"We have laws that are meant to protect and inform donors before they choose to support a charity employing a paid fundraiser," Sorrell said. "When these paid fundraisers misrepresent themselves, they deceive the potential donors and violate the law."