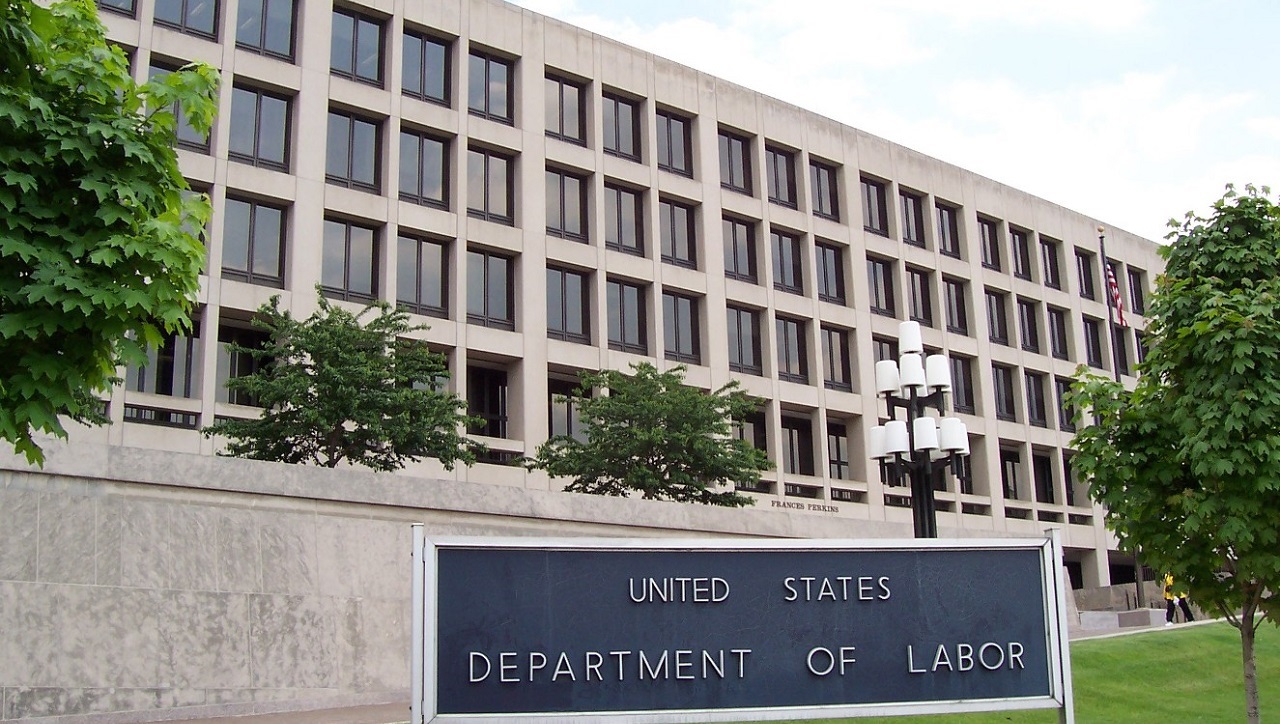 WASHINGTON (Legal Newsline) - After witnessing a Presidential veto, opponents of a controversial rule proposed by the Department of Labor are hoping President-elect Donald Trump and a Republican Congress will support their cause.
The Competitive Enterprise Institute, a nonprofit that advocates for limited government and free enterprise, recently released a report urging Congress to use its power of the purse to stop a flurry of new federal labor rules.
The organization argues that the new rules will threaten job opportunity, business success, worker privacy and, for middle class investors, access to financial advice.
The so-called fiduciary rule would expose brokers and insurance agents to new liabilities, the CEI says.
Since its release, the rule has been the target of a bill vetoed by President Barack Obama and frequent legal action.
In June, a group of trade associations filed a lawsuit against the fiduciary rule, arguing it will "undermine the interests of retirement savers."
Days after, plaintiffs representing the insurance industry filed their own legal challenges.
Just recently, an organization that provides financial services to Christians filed a lawsuit against the rule.
But Trump's victory Tuesday, along with a Republican-controlled Congress, seems to have given some financial groups hope that defeating the fiduciary rule is possible.
"We stand ready to work with his administration in ensuring Main Street Americans have access to objective and affordable financial advice as they save for a dignified retirement, pay for their children's education and help care for aging parents," said Dale Brown, president and CEO of the Financial Services Institute, considered the voice of independent financial services firms.
"We also congratulate all who won election to Congress and renew our commitment to work constructively with both sides of the aisle to find common ground, end gridlock and do what's right for Americans who want to save and invest for their future."
CEI is especially concerned about the fiduciary rule, the final version of which was released in April.
The rule, sometimes referred to as the conflicts of interest rule, mandates financial professionals who service individual retirement accounts, including IRAs and 401(k) plans, to serve the "best interest" of the savers and disclose conflicts of interest.
"The Labor Department wants to muzzle financial advice and limit investment choices with its so-called fiduciary rule, using powers never granted by Congress," said report co-author John Berlau, a CEI financial policy expert. "The fiduciary rule will harm middle class savers, curtailing their access to affordable financial advice and costing them $80 billion in lost savings over 10 years."
Berlau and Kovacs, in their report, describe the fiduciary rule as "perhaps the costliest" DOL regulation and the one with the "widest-ranging impact on the economy."
The final rule is set to take effect in part by April 2017, with full implementation set for January 2018.
In late June, the U.S. House of Representatives failed to override a presidential veto of H.J. Res. 88, a resolution that would have nullified the DOL's final rule.
President Barack Obama vetoed H.J. Res. 88 on June 8, calling the rule "critical" to protecting Americans' savings and retirement security.
"The outdated regulations in place before this rulemaking did not ensure that financial advisers act in their clients' best interests when giving retirement investment advice," he said in a statement. "Instead, some firms have incentivized advisers to steer clients into products that have higher fees and lower returns -- costing America's families an estimated $17 billion a year.
"The Department of Labor's final rule will ensure that American workers and retirees receive retirement advice that is in their best interest, better enabling them to protect and grow their savings."
The CEI report focuses on three other regulations. The rules were put forward by the DOL and the National Labor Relations Board:
- The DOL's overtime rule, which CEI contends would "vastly expand" overtime pay costs for American businesses;
- The NLRB's joint employer ruling that CEI argues exposes companies, contractors and franchisers to greater employment liabilities; and
- The NLRB's ambush election rule, which the institute contends forces employers to give workers' private information to labor union officials and "sharply curtails" the timeframe workers have to consider union representation.
"Congress has a chance to de-fang labor regulations that threaten people's jobs, privacy, and economic opportunity," said report co-author Trey Kovacs, a CEI labor policy expert.
"Congress should stop tax dollars from being spent on implementing labor regulations that do more harm than good."
The authors argue the Labor Department reached "way beyond its jurisdiction," claiming authority over thousands of financial firms.
"Stretching the limited role Congress granted to the Department over 'fiduciaries' of traditional pension plans in the 1974 Employee Retirement Income Security Act, the DOL redefined 'fiduciary' to give the Labor Department power over a broad swath of financial service professionals who service not just defined-benefit pensions, but 401(k)s and individual retirement accounts as well," they explained.
"In other words, an entire industry already heavily regulated by the Securities and Exchange Commission and other financial regulators will now also be subject to DOL oversight."
Berlau and Kovacs take issue with the DOL's claims that individuals cannot "prudently manage retirement assets on their own," and that they "generally cannot distinguish good advice, or even good investment results, from bad."
"Yet the DOL never explained why government bureaucrats are such inherently wiser investors than private citizens that they should be able to limit ordinary savers' choices," the two wrote in their report.
CEI also takes issue with the rule's "hefty" price tag.
The DOL has estimated a 10-year compliance cost of as much as $31.5 billion, while the low-end of the 10-year benefits was $33 billion. That means a possible net benefit of only $1.5 billion.
"The DOL rule would create a presumption against brokers taking third-party commissions from mutual funds they sell to savers. As a result, investors who currently pay only a small commission on the execution of an order may have to pay a much larger fee based on a percentage of their assets," Berlau and Kovacs wrote. "And since some portfolios are too small to justify the cost of even a management fee, brokers will simply stop servicing them."
The authors pointed to a June 2013 study by the Cass Business School at City University London. The study found, under similar rules in Great Britain, brokers had largely stopped serving savers with portfolios below £150,000, or $240,000, because the savers' fees alone -- sans third-party commissions -- would not pay for servicing the accounts.
"Center-left economists Robert Litan and Hal Singer estimate that a similar 'guidance gap' created by the DOL's fiduciary rule could cost middle-class savers $80 billion over 10 years in lost savings," Berlau and Kovacs noted.
Their report urges Congress to defund the rule, and the other regulations, through the annual appropriations process, since Congress has been unable to pass legislation either to stop agency overreach or reverse the regulations.
Financial Services Roundtable CEO Tim Pawlenty was hopeful in a statement. The group represents the largest integrated financial services companies providing banking, insurance, payment and investment products and services to U.S. consumers.
"Our country faces big challenges, but it also has incredible opportunities for innovation and growth that will provide a brighter future for people who need hope and help," Pawlenty said.
"The new administration and Congress should enact policies that grow the economy, spur innovation, protect both consumers and taxpayers, add good-paying jobs, and help more Americans reach their financial goals."
Both FSI and FSR were among those trade associations filing a lawsuit against the fiduciary rule in June.
From Legal Newsline: Reach Jessica Karmasek by email at jessica@legalnewsline.com.