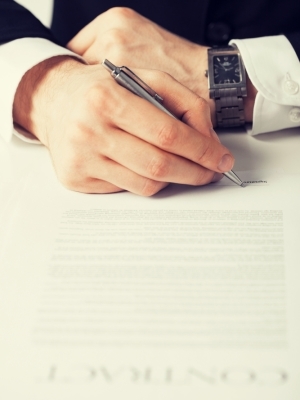 AKRON, Ohio (Legal Newsline) - An Ohio man is suing a state Washington law firm, alleging it breached its contract with him and accused him of fraud.
Van Carter, of Hudson, Ohio, filed a lawsuit March 14 in U.S. District Court for the Northern District of Ohio Eastern Division against Hagens Berman Sobol Shapiro, of Seattle, alleging breach of contract and defamation.
The suit alleges on Dec. 15, 2012, Carter and Hagens Berman entered into a written employment agreement, whereby Carter was to be employed as "of counsel" at the defendant's firm. Under the agreement, Carter's primary responsibility was to assist the defendant in the prosecution of claims against General Electric (GE) in a class action suit, the complaint states.
Carter began working with the different departments at the defendant's firm, but Hagens Berman then informed him they would not be pursuing the GE class action suit, the lawsuit states. Then, according to the suit, "a separation event occurred," and Carter submitted an invoice for the benefits due to him under the agreement, which allegedly stated Carter could resign at any time and still be owed all benefits due to him.
The suit states the defendant began behaving outrageously, denying the existence of the employment relationship and accusing Carter of wire fraud. The defendant has allegedly refused to pay Carter all of the guaranteed benefits under the agreement.
As a result, the lawsuit says, the plaintiff has suffered significant damages, loss of reputation, shame, mortification and injury to his feelings.
Carter seeks damages, including punitive damages of more than $75,000, plus interest, attorney fees and costs of suit. He is represented by attorneys Angelo Russo and Michael C. DeJohn in Fairview Park, Ohio.
U.S. District Court for the Northern District of Ohio Eastern Division Case number 5:16-CV-00616-JRA