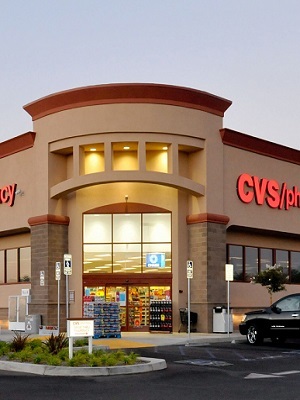 Supplement manufacturers like CVS have become litigation targets.
WOONSOCKET, R.I. (Legal Newsline) - CVS continues to stand behind both its store brands and its efforts to comply with health and safety regulations in the wake of a class action lawsuit filed over a supplement the pharmacy chain manufactures and sells as a memory-enhancer.
"Our store brands are designed to maximize quality and assure the products we offer for sale are safe, work as intended, comply with regulations and satisfy customers," said Michael DeAngelis, senior director for corporate communications at CVS Health.
"As this matter involves pending litigation, we cannot comment specifically on the allegations within the complaint."
The class action was filed Feb. 1 in the U.S. District Court for the Eastern District of New York by Jeffrey Worth of New York and Robert Burns of Florida. They allege CVS violated the New York General Business Law and the Florida Deceptive and Unfair Trade Practices Act through the sale of a supplement called Algal-900 DHA.
CVS manufactures the product, which bears a label saying that it has been "clinically shown to improve memory."
The lawsuit mentions that a 2014 article in the American Journal of Clinical Nutrition, a peer-reviewed journal, concluded that taking omega-3 fatty acids will not "promote cognitive function in terms of composite memory, executive function and (mental) processing speed domains."
The medical journal's meta-analysis involved nearly 13,000 people spanning 34 studies.
The lawsuit charges that CVS relied exclusively on a single discredited study by another supplement manufacturer to make the claim about memory enhancement.
The Federal Trade Commission concluded that the study carried out by supplement manufacturer Martek Biosciences does not in fact affirm that products made from DHA – an omega-3 fatty acid – improve memory, the lawsuit contends.
Angal-900 DHA contains a proprietary blend of ingredients, including high-oleic sunflower oil and sunflower lecithin.
Attorney Richard Raskin of Sidley Austin LLP in Chicago, whose practice has focused on health care litigation, said supplement manufacturers are, in general, more and more becoming targets for litigation.
"Supplement makers are experiencing increasing scrutiny from regulators, prosecutors and class action lawyers," Raskin said.
He emphasized, however, that the supplements companies can take steps to minimize their litigation risks, although he noted that trying to "fly under the radar" is not a legitimate way to assure compliance with regulations.
"Some risks are inherent to the industry, but there is no question that supplement makers can take actions that will mitigate these risks," Raskin said.
"In particular, it is critically important to build a strong compliance function that vets labeling and marketing claims and helps to ensure good manufacturing practices."
One part of the CVS lawsuit criticized the company for making health claims on the front and back labels of its Algal-900 DHA product but only placing the standard disclaimer on the back side. Such disclaimers generally state, "These statements have not been evaluated by the Food and Drug Administration. This product is not intended to diagnose, treat or prevent any disease."
The plaintiffs and others in the class action seek damages, fees and other costs amounting to more than $5 million.