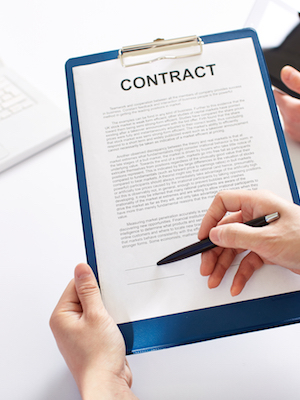 NEW ORLEANS (Legal Newsline) — The U.S. Court of Appeals for the Fifth Circuit recently determined that an employee's discrimination lawsuit should stay in federal court because the employment arbitration agreement didn't give advance notice of changes, making it unenforceable.
The decision recalls the basics of enforceable employment arbitration agreements, David Coale - a partner with Dallas firm Lynn Pinker Cox & Hurst who blogs about the Fifth Circuit's opinions about commercial litigation - told Legal Newsline.
In Nelson v. Watch House Int'l, LLC, the Fifth Circuit ruled that the employer's arbitration agreement is not enforceable because it doesn't require advance notice be given to an employee before changes to the agreement take effect.
Michael Nelson, a former employee, filed the suit in federal court, alleging employment discrimination. Watch House argued that the claim should go to arbitration in accordance with its employment agreement.
Nelson appealed to the Fifth Circuit after a district court agreed with Watch House.
It all comes down to one sentence, Coale said.
The agreement states that changes to the agreement "shall be immediately effective upon notice to the employee."
"That sentence is the problem," Coale said.
In theory, such a contract would allow an employer to make quick changes to an agreement when a lawsuit is threatened.
"If you storm out of my office threatening a lawsuit... I could change the agreement before you get to the car," Coale explained.
Arbitration is attractive to many employers because it's considered faster, cheaper and more private, and it bypasses a jury. But getting them right in a contract is "surprisingly hard to do," Coale said.
These kinds of cases come up a lot, he added. Often, they deal with a lack of consistency between documents.
An individual's contract might say one thing while a company-wide employee manual says something different. Other elements, such as advance notice, are required to ensure an employer doesn't have an unfair advantage.
"Advance notice is considered fair," Coale said. "I can't just pull the rug out from under you because I don't like you."
While he doesn't think it's a landmark case by any stretch, the Fifth Circuit provides a basic but important decision.
"It's an unusually clear example of the problem," Coale said.
"I think the court wanted to seize the moment to say, 'This isn't that hard. Let's not lose track of this basic principle in this area.' I think it's pretty helpful to go to the basics and lay them out."