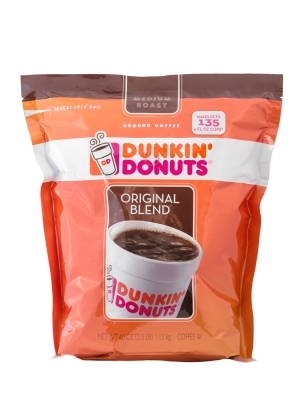 NEW YORK (Legal Newsline) - Three New York men are suing Dunkin' Donuts, alleging it illegally surcharges for pre-packaged coffee.
Thomas Estler, Blake Ruehrwein, and Steven Park, individually and for all others similarly situated, filed a class action lawsuit Feb. 8 in U.S. District Court Southern District of New York against Dunkin' Brands, four Dunkin' Donuts stores, and John Does 1-100, alleging violations of the New York General Business Law, breach of contract, unjust enrichment, negligence, and fraud.
The suit alleges Dunkin' Brands unlawfully surcharges for pre-packaged coffee, disguising the surcharge as a "sales tax" of 8.875 percent. The complaint also states the defendants continued to unlawfully surcharge customers even after receiving public complaints.
The plaintiffs and others in the class seek reimbursement and disgorgement, punitive damages, interests, attorney fees and other costs of the suit. They are represented by attorneys Carl J. Mayer and Zachary J. Liszka of the Mayer Law Group in New York, and attorneys Ted M. Rosenberg and Robert Rosenberg of the Law Office of Ted M. Rosenberg in Moorestown, New Jersey.
U.S. District Court Southern District of New York Case number 1:16-cv-00932-LGS