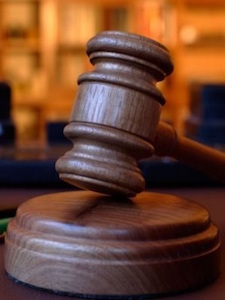 COLUMBUS, Ohio (Legal Newsline) – Ohio Attorney General Mike DeWine announced recently that his office has filed for a public hearing over the U.S. Army Corps of Engineers' proposition to take dredged material from Cleveland Harbor and put it directly into Lake Erie.
DeWine's office has concerns over the environmental impact of such a decision. Dredging, which ensures that water is deep enough for commercial cargo ships to use, has usually been done by depositing the material in on-land areas. The Corps, however, has proposed to dump allegedly heavily contaminated waste into Lake Erie.
"The disposal of contaminated sediment from the Cleveland Harbor into Lake Erie would harm Ohio's environment, is likely to violate Ohio's water quality standards, and would jeopardize the health of Ohio's citizens," DeWine said. "Likewise, a failure or refusal to dredge would harm Ohio's economy and the livelihood of many Ohio residents. Therefore, Ohio's economic and environmental interests are in ensuring that the Cleveland Harbor is dredged and that contaminated dredged material is not placed in Lake Erie."
The Corps had proposed this plan for 2015 waste, and the disposal of the waste is still on hold while the case pending. The Corps has also submitted its proposal for 2016 and Ohio has the authority to request a public hearing on the decision.