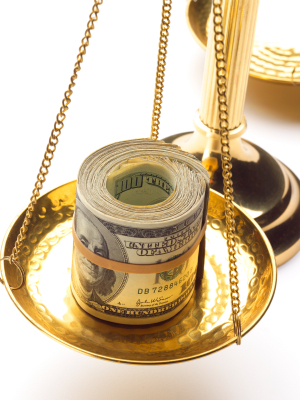 SAN DIEGO (Legal Newsline) - A California man is suing one of the world's largest consumer retailers over claims of false advertisement.
Joshua Teperson of San Diego, on behalf of himself and others similarly situated, filed a class action lawsuit on Aug. 26 in the U.S. District Court for the Southern District of California against Sears Roebuck & Co. over allegedly deceptive and misleading advertisements of their prices.
The plaintiff argues that Sears willfully advertised items to be on sale or marked down when the items themselves were sold at regular prices. The plaintiff purchased two Kenmore items and one Whirlpool appliance from Sears that were allegedly on sale in November 2014. When he researched the actual costs, he argues that the original price of one of the Kenmore items advertised by Sears was marked up by several hundred dollars, and Sears was allegedly using the actual price of the item as the sale price. Teperson also cites a Consumer's Checkbook/Center for the Study of Services survey which tracked prices of retailers and claims that Sears is the most egregious in its use of false prices of the seven chains monitored in the report.
Teperson is demanding a trial by jury and is suing for damages, restitution, attorney and court fees, an injunction against Sears to stop its unfair practices, and any other rewards deemed just by the court. He is represented by John T. Jasnoch and Joseph Pettigrew of Scott+Scott in San Diego; Joseph P. Guglielmo of Scott+Scott in New York, N.Y.; Erin G. Comite of Scott+Scott in Colchester, Conn.; Todd D. Carpenter of Carpenter Law Group in San Diego; Gary F. Lynch of Carlson Lynch Sweet & Kilpela, LLP of Pittsburgh; and E. Kirk Wood of Wood Law Firm LLC in Birmingham, Ala.
U.S. District Court for the Southern District of California case number 3:15-cv-01892-L-DHB