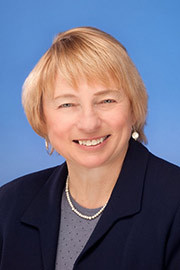 Mills
AUGUSTA, Maine (Legal Newsline) - Maine Attorney General Janet Mills on Tuesday called on Congress to vote against a proposal that would weaken the Tobacco Control Act.
Mills, along with Indiana Attorney General Gregg Zoeller, argue that the new proposal also would limit the authority of the U.S. Food and Drug Administration to review tobacco products that are available and on the market in the country.
The two attorneys general serve as co-chairs of the National Association of Attorneys General, and sent a letter to the House Appropriations Committee sharing their concerns. The proposal is currently before the U.S. House Agriculture, Rural Development, Food and Drug Administration and Related Agencies Subcommittee for the fiscal 2016 year.
The main concern is that the bill would grandfather in all products that have been for sale since Feb. 15, 2007, including the popular electronic cigarettes, and they wouldn't be subject to FDA review.
"Electronic cigarettes offer exotic flavors that appeal to youth, and youth usage of these nicotine products tripled from 2013 to 2014," Mills and Zoeller wrote in their letter. "Additionally, after the TCA prohibited flavored cigarettes, tobacco manufacturers began selling cheap, small, flavored cigars. These flavored cigars have contributed to an increase in youth usage of cigars.
"By changing the grandfather date to the effective date of the deeming regulations, Section 747 would exempt these newly deemed tobacco products from any product review, regardless of their impact on public health."