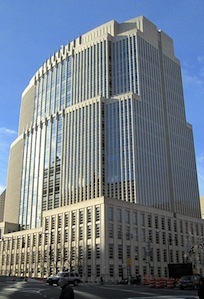 A lawsuit filed in United States District Court in New York claims McCormick, a spice and seasonings company, deceptively decreased the amount of pepper in its containers while keeping the container the same size. | United States District Court Eastern District of New York
NEW YOK (Legal Newsline) - The maker of a popular spice and seasonings brand is being sued in federal court over accusations that it decreased the amount sold in its spice containers but didn't change the packaging.
Rhonda Dupler filed the lawsuit on June 15 in United States District Court in New York against McCormick Company, claiming its tins of black pepper haven't decreased in size, but the volume of pepper has fallen.
Due to rising costs of black pepper, in January or February the company decreased the volume of the pepper shipped by 25 percent all while using the same sized tins that it had used for decades, the lawsuit said. The tins have become so common that even competitors were packaging their brands of pepper in substantially the same tins, the suit added.
"McCormick deceptively continued selling its ground black pepper product in its traditional-sized tins – which are now substantially underfilled – rather than shrinking the size of the tins to a new size that reflects the reduced fill," the lawsuit said.
Using the same tins deceives its customers into thinking they are getting the same amount of black pepper that they normally purchase, the plaintiff claims. The lawsuit acknowledges that the new weight is printed on the bottom of the tins, but otherwise consumers are not informed of the new changes.
The lawsuit seeks class action status for those who purchased the pepper after the company made the change, and also seeks more than $5 million in damages plus court costs.
Dupler is represented by Jeffrey I. Carton of Denlea & Carton LLP in White Plains, N.Y.
United States District Court Eastern District of New York case number 2:15-cv-03454.