Shutterstock
A Pittsburgh landlord was hit with a lawsuit on Tuesday for allegedly failing to provide the required utility services to tenants, said Pennsylvania Attorney General Kathleen Kane.
Kane filed the lawsuit against Davin Gartley and his businesses Davin Investments Inc. and R.A.E.D. Investments Inc. Allegheny County Court of Common Pleas.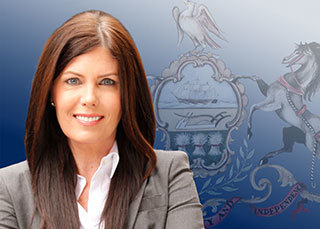 Pennsylvania Attorney General Kathleen Kane announced Tuesday she had filed a lawsuit against Davin Investments for allegedly failing to provide utility services among other allegations. Pennsylvania Attorney General
She is claiming in the lawsuit that he also failed to fix lead exposure and didn't maintain his properties in accordance to the Allegheny County Health Department and the city of Pittsburgh Bureau of Building Inspectors.
Kane also accused Gartley of not returning tenant security deposits. The violations go against the states Consumer Protection Law and Landlord Tenant Act. Kane is seeking the refunds of security deposits and refunds of rent tenant made to Gartley while their units were "uninhabitable."
The suit also asks the court to prevent Gartley from leasing residential rental properties or owning and operating a business that lease out rental properties to tenants.
Senior Deputy Attorney General Amy Schulman, of the state's Office of Attorney General's Bureau of Consumer Protection, is also working on the case. Kane said tenants who rented units through Gartley's businesses should contact the bureau of consumer protection by calling 800-441-2555.