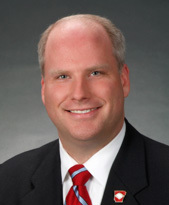 LITTLE ROCK, Ark. (Legal Newsline) - Arkansas Attorney General Dustin McDaniel filed two consumer protection lawsuits on Thursday against businesses in Washington County that allegedly advertised immigration assistance the businesses cannot legally provide.

GYS Investments LLC and Sonia Urrutia, doing business as Sonia's Tax Services, allegedly offered to process applications for permanent residency under a non-existent federal law. The businesses allegedly promoted their ability to help as part of the Development, Relief and Education Minors Act. The DREAM Act is not an act of Congress and has no legal authority.

The law, which was proposed but never enacted, would give immigrants a path to permanent residency if they entered the country in their youth.

"The defendants in these cases are offering help where none can legally exist," McDaniel said. "Through their deceptive actions, these businesses could actually make matters much worse for young people seeking to obtain permanent residency status."

The lawsuits allege that the actions of the two businesses could lead to criminal charges or deportation proceedings against people who they illegally promise to help.

McDaniel requested that the court prohibit Urrutia and GYS from advertising, providing or charging for immigration services in the state, and seeks assess civil penalties and restitution for consumers affected by the allegations.

The federal government recommends that people seeking immigration help only receive assistance from qualified professionals such as attorneys or people accredited by the federal Board of Immigration Appeals.