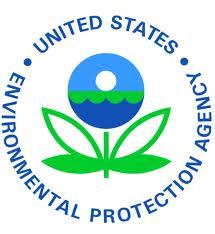 WASHINGTON (Legal Newsline) - A settlement with two former importers of highway motorcycles, recreational vehicles and small spark ignition engines over the alleged sales of vehicles and engines in violation of the Clean Air Act requirements, the EPA announced Wednesday.

Between 2006 and 2011, defendants Yuan Cheng International Group and NST, Inc., located in Montclair, Calif., allegedly imported and introduced into commerce 17,521 recreational vehicles, highway motorcycles and non-road spark ignitions without the required EPA certifications, which is required under the Clean Air Act to prevent excess emissions of pollutants.

Without certification, it is possible these vehicles and engines were emitting excess carbon monoxide and nitrogen oxides that cause respiratory illnesses, aggravated asthma, affect ground level ozone, and can create smog, the EPA says.

In the settlement, the companies' senior company executives, John Cheng and Jenny Yu, are required to pay a combined civil penalty of $50,000. The settlement will also resolve claims for failure to respond to EPA's requests for information and for violations under the Clean Air Act.

NST agreed to pay $250,000 in the fall of 2010 to the State of California to resolve violations regarding the legal sale of uncertified vehicles.

Both companies have ceased importing vehicles and engines and are now dissolved.

"We will continue to vigorously enforce the law to ensure that imported vehicles and engines comply with U.S. laws so that American consumers get environmentally sound products and violators do not gain an unfair economic advantage," said Ignacia S. Moreno, assistant attorney general for the Environment and Natural Resources Division of the Department of Justice.