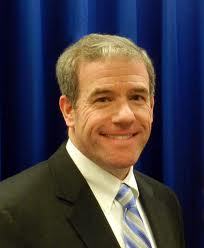 NEWARK, N.J. (Legal Newsline) - New Jersey Attorney General Jeffrey Chiesa and Gov. Chris Christie announced civil lawsuits on Friday against eight businesses that allegedly engaged in unlawful price gouging during the Hurricane Sandy state of emergency.

The eight defendants include seven gas stations - the Paterson-based Kistruga Inc., doing business as Lukoil station; the Clifton-based C.S. George & Sons Inc., doing business as George's Gulf Station; the Newark-based Alen Service Corp., doing business as Lukoil station; the Bloomfield-based Vinny Fuel Corporation, doing business as Delta Gas station; the Perth Amboy-based Perth Amboy NJPO LLC, doing business as BP station; the Lyndhurst-based S&D LLC, doing business as Exxon station; and the Newark-based Couto & Sons,Inc., doing business as Sunoco station. The remaining defendant is a hotel, the Parsippany-based Ratan Hospitality Group LLC, doing business as Howard Johnson Express.

The defendants allegedly raised their prices excessively despite no indication that they faced higher costs to justify the excessive price increases. State law prohibits excessive price increases during a declared state of emergency or for 30 days following the termination of a state of emergency. Excessive price increases are prices that are more than 10 percent higher than the price of merchandise sold during the normal course of business before the state of emergency.

"We have received no indication that these defendants faced costs that would have made these excessive price increases necessary or justifiable," Chiesa said. "One gas station even paid less per gallon for a shipment of fuel after the storm, than it had paid before the storm. We have hundreds of complaints still to investigate. Anyone seeking to prey upon the desperation of consumers during this state of emergency will find that the penalties far outweigh any ill-gotten profits."

Price gouging violators are subject to civil penalties of as much as $10,000 for the first offense and up to $20,000 for subsequent offenses.

The New Jersey Division of Consumer Affairs received approximately 2,000 consumer complaints since a state of emergency was declared on Oct. 27.