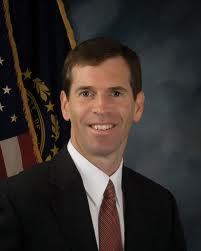 CONCORD, N.H. (Legal Newsline) - New Hampshire Attorney General Michael Delaney announced on Thursday that Shell Oil Company and Sunoco Inc. agreed to a $35 million settlement to resolve allegations of groundwater contamination.

The state initiated the lawsuit in 2003 against manufacturers and refiners of gasoline that contained methyl tertiary butyl ether that supplied the state with MTBE gasoline.

"We must ensure that our public waters remain clean and safe for the benefit of all our citizens," Delaney said. "My office will continue to hold oil companies responsible for their role in causing groundwater contamination in this state. We have reached a $35 million settlement with Shell and Sunoco. This is a substantial recovery that will be used to clean up contaminated groundwaters throughout New Hampshire."

The lawsuit alleges that multiple major oil companies, including the settling defendants, added MTBE to gasoline that was sold in the state knowing that it would contaminate supplies of ground water. The defendants allegedly knew they were supplying a product with unique hazards, particularly because MTBE travels farther and is tougher to clean up than other contaminants.

The lawsuit seeks damages to perform comprehensive inquiry and remediation of sites contaminated with MTBE.

A trial against the remaining defendants, Vitol S.A., ConocoPhillips Co., Citgo Petroleum, Irving Oil Co. and Exxon/Mobile Corporation, will begin on Jan. 7.