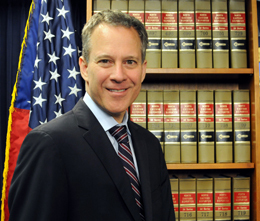 NEW YORK (Legal Newsline) - New York Attorney General Eric Schneiderman filed a lawsuit on Friday against two hospitals and their former operator for allegedly submitting improper Medicaid claims and failing to repay the claims.

Continuum Health Partners Inc., the former operator of Beth Israel Medical Center and St. Luke's-Roosevelt Hospital Center, allegedly failed to return money to the New York State Medicaid Program it knew it should not have received.

Between 2009 and 2010, Beth Israel and St. Luke's-Roosevelt allegedly submitted improper claims to Medicaid for services rendered to Healthfirst enrollees because of a computer error. In February 2011, Continuum allegedly identified more than 900 potentially improper claims to Medicaid and failed to take steps to repay the affected claims within 60 days. Continuum allegedly failed to make final repayments until March 2013, after received a civil investigative demand from the U.S. Attorney's Office of the Southern District of New York.

"This lawsuit sends the message that those who violate the New York State False Claims Act and fail to return funding that isn't rightfully theirs will be held accountable," Schneiderman said. "My office will continue working diligently on all fronts to protect the integrity of the Medicaid program."

Schneiderman's office filed the complaint against Continuum, Beth Israel and St. Luke's-Roosevelt under the New York False Claims Act and other statutes.