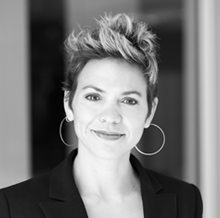 LOS ANGELES (Legal Newsline) - The Los Angeles Clippers have settled a Telephone Consumer Protection Act class action lawsuit for $5.3 million.

The lawsuit alleged the plaintiff and other class members received unsolicited text messages from an automated telephone dialing system that violated the TCPA.

The $5.3 million settlement, which has a final approval hearing on June 30, will cover all fans who, without prior consent, received a text after Feb. 6, 2009, according to settlement documents filed June 2 in the U.S. District Court for the Central District of Los Angeles.

There are two possible settlement options for class members who received at least one unsolicited text message: two free tickets to a home game on Oct. 8, 17, 22 or 24, which normally cost between $15 and $25 per ticket; or one free ticket to one of those games plus a $20 voucher that could be used either at the stadium's store or online at www.clipperstore.com.

Depending on how many of the 37,809 potential class members register for either option, the block of 8,000 tickets may be fully accounted for by the time of the claim submission, which has a deadline on July 30.

An additional 6,000 tickets would be made available for October 2015 home games and, if that does not cover all the plaintiffs, the alleged text spam recipients would receive a voucher to the stadium store for $40, according to settlement documents.

Class representative Ari Friedman will receive a $1,000 award.

Class counsel is seeking a total sum of $600,000 for all attorneys' fees and costs incurred during litigation.

Friedman is represented by Todd M. Friedman of the Law Offices of Todd M. Friedman.

The Clippers are represented by Adrianne E. Marshack of Katz & Yoon LLP.

The case is assigned to District Judge Consuelo B. Marshall.

U.S. District Court for the Central District of California case number: 2:13-cv-00818

From Legal Newsline: Kyla Asbury can be reached at classactions@legalnewsline.com.