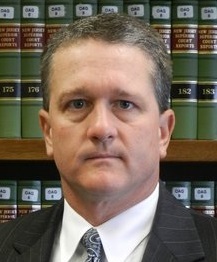 NEWARK, N.J. (Legal Newsline) - New Jersey Acting Attorney General John Hoffman announced a $55 million order on Friday against multiple defendants who allegedly operated a massive securities fraud scheme out of a Jersey City-based hedge fund.

Hoffman's office filed a lawsuit in August 2012 against Peter Zuck, Michael Spak, Joseph Spak, John Najarian, the Osiris Fund and Osiris Partners LLC, alleging they fraudulently sold millions of dollars in securities issued by the Osiris Fund Limited Partnership. The defendants allegedly sold unregistered securities and defrauded investors by making false investor account statements, failing to disclose their use of funds for the benefit of certain individual defendants and overstating the hedge fund's net asset value. The defendants also allegedly failed to disclose Zuck's numerous prior convictions and improperly used unregistered agents to sell limited partnership interests in a hedge fund.

"Investors lost millions in this scheme and our focus is on taking appropriate action against those responsible," Hoffman said. "This includes barring the most culpable of these scammers from the securities industry to prevent them from preying upon investors in the future."

Under the terms of a final judgment by default, Osiris Fund Limited Partnership, Osiris Partners LLC, Michael Spak, Joseph Spak and Brian Spak must pay $7.6 million in disgorgement and investor restitution, in addition to $47 million in civil penalties.

The court also ordered Wayne Player to pay $350,000 in restitution, $750,000 in civil penalties and $69,229 to the state, jointly and individually with Wayne Player Productions LLC. Loretta Spak, ANS Enterprises LLC and Bryan Zuck were ordered to disgorge approximately $453,138 in allegedly ill-gotten gains.