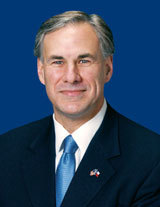 EL PASO, Texas (Legal Newsline) - Texas Attorney General Greg Abbott announced lawsuits on Friday against the owners of four El Paso firms that allegedly provided legal services to their clients despite not being licensed as attorneys.

Abbott alleged that Jorge Zamarripa, doing business as Unidad Immigrant Advocacy Center; Jeffrey Smith, doing business as Jeff Smith Agency; Sarah Beth and Peter Hernandez, doing business as Tiny's Para-Legal Services; and Maria Chavelas, doing business as International Legal Services-Abogados, violated the Texas Deceptive Trade Practices Act (DPTA) and the Texas Government Code by practicing law without authorization. Under federal law, only licensed attorneys and organizations accredited by the U.S. Department of Justice's Board of Immigration Appeals may offer immigration consulting services.

Abbott's office obtained a temporary restraining order against Tiny's Para-Legal Services to prevent the business from providing unlawful services. Sarah Beth and Peter Hernandez allegedly charged clients hundreds of dollars to prepare legal documents in uncontested manners despite allegedly lacking the authorization to provide such services.

The lawsuits seek civil penalties of up to $20,000 for each violation of the DPTA.

The actions are part of Abbott's month-long crackdown on unlicensed immigration scams in El Paso County. Abbott advised former or current clients of suspected unauthorized legal services scams to file a complaint with his office.