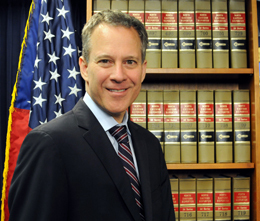 NEW YORK (Legal Newsline) - New York Attorney General Eric Schneiderman announced an agreement on Tuesday with Bed Bath & Beyond that will ensure applicants for employment are not automatically disqualified based on criminal convictions.

Bed Bath & Beyond, which operates more than 1,000 stores nationwide, agreed to take new steps to make sure the company complies with state laws. In New York, employers may not automatically disqualify job candidates with criminal convictions without giving the candidates individualized consideration.

"My office is committed to ensuring equal access to employment opportunities for all New Yorkers," Schneiderman said. "The law in our state prohibits the automatic disqualification of job candidates with criminal backgrounds and this agreement puts employers on notice that slamming the door on job seekers based on past conduct without deciding whether that conduct is relevant to the current job is not only wrong - it's unlawful."

Employers in the state must consider a number of factors related to criminal convictions, including an applicant's conviction and its bearing on specific responsibilities of the job sought, the time elapsed since the conviction, the age of the applicant at the time the offense was committed and evidence of rehabilitation, Schneiderman said.

Bed Bath & Beyond agreed to modify its policies to comply with state law requirements, train its employees on the new policies, preserve records of hiring decisions and complaints related to discrimination and provide periodic reports to Schneiderman's Civil Rights Bureau. It will also pay $125,000 in relief, $40,000 of which will be awarded as restitution to individuals who were allegedly denied employment with the company illegally.