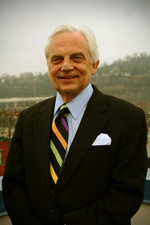 CHARLESTON, W.Va. (Legal Newsline) - Another potential class action has been filed in the wake of January's chemical spill that contaminated the drinking water of more than 300,000 West Virginians.

FreedomSummer and Robert Johnson of Charleston are listed as the plaintiffs in the federal lawsuit filed March 25 in Charleston. Freedom Industries, West Virginia American Water, American Water Works and Eastman Chemical are named as defendants.

WVAWC's intake facility along the Elk River is just more than a mile downstream from the Freedom Industries site where an estimated 10,000 gallons of crude MCHM leaked Jan. 9. More than 300,000 residents in parts of nine counties were without tap water for days, and many still are wary of using the water.

Now, more than 50 complaints have been filed in various state and federal courts related to the chemical spill. Freedom Industries filed for bankruptcy Jan. 17.

In the Johnson complaint, filed by Charleston attorneys Stuart Calwell, D. Christopher Hedges and Alex McLaughlin of The Calwell Practice LC, the plaintiffs accuse Freedom Industries of negligence for failing to maintain proper storage facilities for the crude MCHM and for failing to make itself or information readily available after the leak. They also accuse WVAWC of negligence for failing to understand the potential threats to the water supply, for failing to maintain adequate water reserves, for failing to maintain proper filtration reserves, for failing to take appropriate actions after learning of the chemical leak and for failing to properly flush its water treatment facility and water supply system.

They also accuse Eastman - which produces the crude MCHM - of negligence for not having a product data sheet for the crude MCHM. They also say Eastman should have known that crude MCHM, as a waste byproduct of its chemical processes and not a standalone product, was not being properly stored by Freedom. They also claim Eastman could have disposed of the crude MCHM as a solid waste product.

"Eastman knew or should have known that the only business that would pay even a small sum for the receipt of Crude MCHM as a 'product' to be distributed was the kind of business that Freedom Industries and the Etowah River Terminal have been demonstrated to have been: cut-rate businesses operating with short-term profit horizons, on the margins of legality, and with little regard for chemical industry standards and public safety," the complaint states. "Eastman knew or should have known that there was a real and substantial danger that the Crude MCHM it was 'selling' as a 'product' would be stored improperly or otherwise mishandled and end up involved in an environmentally catastrophic release and contamination like the one that occurred.

"A reasonably prudent person or company, knowing what Eastman knew or should have known about the retail market for its waste-like Crude MCHM and knowing what Eastman knew or should have known about operations at the Etowah River Terminal, would have disposed of its crude byproduct as a waste ... and thereby avoided the unnecessary risk of an environmentally catastrophic release like the one that occurred.

"Eastman's negligence was a proximate cause of the chemical spill, as a result of which plaintiffs and all similarly situated residential customers of American Water were instructed not to use their tap water for any purpose other than toilet flushing and fire fighting for five to eight days. The water continued to be impure, with an unpleasant odor and irritating quality, for weeks or even months thereafter."

As potential class representatives, the plaintiffs seek class status and seek compensatory and punitive damages. That includes damages for loss of use of residential tap water, loss of the use and enjoyment of their property, annoyance and inconvenience, lost earnings, incidental expenses, court costs, attorney fees and other relief.