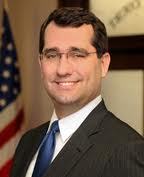 TOPEKA, Kan. (Legal Newsline) - Kansas Attorney General Derek Schmidt lauded the Kansas legislature on Monday for unanimously approving legislation to strengthen the Medicaid Fraud Control Act.

Schmidt proposed the measure to strengthen the anti-fraud law in January. After Senate Bill 271 passed the Senate 40-0 and the House of Representatives by a vote of 122-0, the legislature sent a final version to the governor on Saturday.

The bill would increase criminal penalties for defrauding the Medicaid program. The law would allow courts to sentence defendants to prison instead of probation if the fraud results in a Medicaid recipient being denied quality services to which he or she is entitled. The measure would also strengthen the state's ability to obtain civil fines against individuals who file false claims with the Medicaid program.

"Protecting taxpayers by vigorously prosecuting Medicaid fraud is a priority for our office," Schmidt said. "These new legal tools will strengthen our ability to hold accountable those who steal from the taxpayers and put Medicaid recipients' health at risk by failing to provide needed services."

Schmidt's Medicaid Fraud and Abuse Division recovered $90.4 million through Medicaid fraud enforcement during Schmidt's first three years in office. The money was returned to the state and federal treasuries. Schmidt's office also obtained 53 criminal convictions for Medicaid abuse or fraud during Schmidt's first three years.