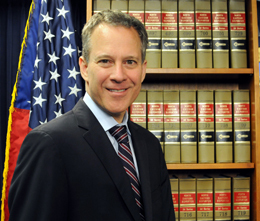 NEW YORK (Legal Newsline) - New York Attorney General Eric Schneiderman announced a settlement on Thursday with a Schenectady-based health insurer to resolve allegations of widespread violations of mental health parity laws.

MVP Health Care, through its behavioral health subcontractor Value Options, allegedly issued more than 40 percent more denials of coverage in behavioral health cases than in medical cases. New York's mental health parity law, known as Timothy's Law, requires that insurers provide mental health coverage that is at least equal to coverage provided for other health conditions.

"Ensuring that New Yorkers have adequate access to mental health and substance abuse treatment should be a priority for our state," Schneiderman said. "Insurers must comply with the law to ensure that individuals with mental health conditions are treated no differently than those with physical ailments - and that they are getting what they pay for from insurers. With this settlement, MVP Health Care commits to greatly improving treatment services available to thousands of New Yorkers."

Under the terms of the settlement, MVP Health Care must reform its behavioral health claims review process, charge the lower primary care co-payment for outpatient visits to most substance abuse and mental health treatment providers and cover residential treatment for behavioral health conditions. The claims for reimbursement for residential treatment services could result in up to $1.5 million being refunded to members.

The agreement also requires that MVP Health Care submit previously denied mental health and substance abuse treatment claims for independent review. Schneiderman's office estimates that more than 3,000 MVP members might be eligible for reimbursement for denied claims. The claims could result in more than $6 million being returned to its members.