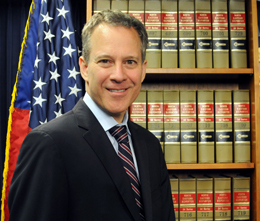 NEW YORK (Legal Newsline) - New York Attorney General Eric Schneiderman announced a $250,000 settlement on Wednesday with a Manhattan-based child foster care services provider for allegedly billing Medicaid inappropriately.

New York Foundling Hospital allegedly billed Medicaid for the care of children while they were absent from the program. Medicaid regulations require that child foster care providers only bill for the care of children while they are physically present at the program.

"Taxpayer money spent on New York's most vulnerable kids must be safeguarded - not wasted," Schneiderman said. "My office will remain vigilant to ensure that providers bill Medicaid for services that are actually rendered and that funds meant to help our neediest kids are spent to care for them."

Schneiderman's Medicaid Fraud Control Unit alleged that New York Foundling overbilled Medicaid in multiple ways between 2004 and 2010. New York Foundling allegedly billed for kids before they were admitted to New York Foundling, after they were discharged from the program, when they were absent from the program longer than the allowable 21 days per year and while they were in legal detention.

Under the terms of the agreement, New York Foundling will pay back $170,775, plus an added $85,387 in penalties for alleged New York State False Claims Act violations. The total settlement amount is $256,162.

As part of an ongoing review of child foster care services providers, Schneiderman's office recovered $3.8 million in Medicaid funds from more than 65 facilities.