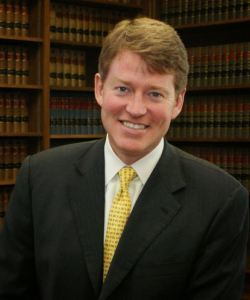 JEFFERSON CITY, Mo. (Legal Newsline) - Missouri Attorney General Chris Koster announced a lawsuit on Tuesday alleging that a California farming law violates the Commerce Clause of the U.S. Constitution and encroaches on Missouri sovereignty.

In 2010, the California Assembly passed legislation that required egg producers in other states to comply with Proposition 2, a California ballot initiative that put restrictions on state farmers, to continue selling their eggs in the state. Proposition 2 keeps California farmers from using multiple agricultural production methods. In 2015, the ballot initiative would force California egg producers to comply with new regulations related to the size of egg-laying hen enclosures.

Koster's lawsuit requests that the U.S. District Court for the Eastern District of California rule that California's legislation violates the Commerce Clause of the U.S. Constitution. The clause prohibits any state from enacting legislation that places undue burdens on interstate commerce, protects its own citizens from out-of-state competition or regulates conduct outside its borders.

"California has placed restrictions on the sale or transfer of a commodity based on production methods that have nothing to do with the health or safety of California consumers," Koster said. "If California legislators are permitted to mandate the size of chicken coops on Missouri farms, they may just as easily demand that Missouri soybeans be harvested by hand or that Missouri corn be transported by solar-powered trucks."

Missouri produces approximately 1.7 billion eggs per year, approximately 540 million of which are sold to consumers in California. Koster alleges that if Missouri egg producers comply with the law, they face an estimated $120 million in capital improvements costs, in addition to a 20 percent increase in ongoing production costs. If they stop selling eggs in California, Missouri's egg producers would face a surplus of a half-billion eggs, which could reduce egg prices and force some farmers out of business.

"This case is not merely about farming practices," Koster said. "At stake is whether elected officials in one state may regulate the practices of another state's citizens who cannot vote them out of office. When California passes legislation that imposes new requirements or limits on Missouri businesses, it is my job to fight against it."