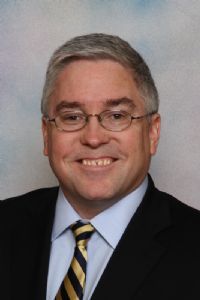 CHARLESTON, W.Va. (Legal Newsline) -- West Virginia Attorney General Patrick Morrisey said Friday some state borrowers who were impacted by the mortgage crisis will receive help through a settlement reached with the nation's fifth-largest mortgage service provider.

Under the settlement reached with Ocwen Financial Corp. and its subsidiary, Ocwen Loan Servicing, $1.17 million in first lien principal reductions will be provided to West Virginia homeowners who had their loans serviced by the company.

Additionally, 245 state homeowners who had their homes foreclosed on during the mortgage crisis will be eligible for a cash payment expected to be more than $1,000.

"This is part of our state's ongoing civil law enforcement effort to hold servicers, including Ocwen, accountable and ensure that they treat borrowers fairly," Morrisey said in a statement Friday.

"The company and its subsidiaries abused loan servicing standards to the detriment of vulnerable West Virginians. I am pleased homeowners in our state will receive some much-needed relief as a result of this settlement."

The disbursement is part of a $2.1 billion settlement of a multi-state and federal lawsuit related to the mortgage foreclosure crisis.

In total, 49 states and the federal Consumer Financial Protection Bureau said Ocwen, which specialized in servicing high-risk mortgage loans, was accountable for past mortgage servicing and foreclosure abuses.

In addition to the money for consumers, the settlement provides relief to homeowners and stops future fraud and abuse.

The settlement was filed as a consent agreement in the U.S. District Court for the District of Columbia. It still must be approved by the judge, Morrisey noted.

Ocwen will attempt to contact borrowers directly regarding principal reductions. However, borrowers should contact Ocwen to obtain information about principal reductions and whether they qualify under terms of this settlement, the attorney general explained.

Borrowers having difficulty contacting Ocwen or who have questions should contact the West Virginia Attorney General's Office Consumer Protection Division.

Foreclosed borrowers who are eligible for the cash payment will be contacted directly by the settlement administrator, Joseph A. Smith Jr., who will oversee the Ocwen agreement's implementation and compliance through the Office of Mortgage Settlement Oversight, Morrisey said.

The attorney general pointed out that the settlement does not grant the company immunity from criminal offenses and it does not prevent homeowners or investors from pursuing individual, institutional or class action civil cases.

Morrisey said it also still allows state attorneys general and federal agencies to investigate and pursue other aspects of the mortgage crisis, including securities cases.

From Legal Newsline: Reach Jessica Karmasek by email at jessica@legalnewsline.com.