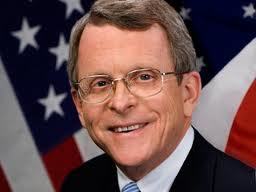 COLUMBUS, Ohio (Legal Newsline) - Ohio Attorney General Mike DeWine announced a multi-state settlement Friday with a now-defunct dealer of vehicle service contracts that will provide $9.3 million worth of restitution to approximately 19,000 consumers.

Under the terms of a multi-state settlement with attorneys general from Washington, Texas, Missouri and Ohio, US Fidelis will pay more than $9.3 million to resolve allegations of illegal telemarketing, robocalls, deceptive solicitations and misleading television ads. In Ohio, 583 consumers will receive $287,484 worth of restitution.

"The restitution that consumers will receive is the result of hard work and lengthy negotiations," DeWine said. "When a business files for bankruptcy, as US Fidelis did, it can be difficult to recover anything for consumers. But the states worked hard to advocate for consumers and to recover as much money as possible."

US Fidelis, formerly the largest dealer of vehicle service contracts in the U.S., petitioned for Chapter 11 bankruptcy on March 1, 2010. In April 2010, Ohio and multiple other state attorneys filed a lawsuit against the business and its owners for allegedly deceptive practices. The states later agreed to settle the allegations against the company's owners in exchange for an agreement to turn over their assets to the bankruptcy estate.

Consumers will receive at least $250 each with those eligible for a refund of their contract receiving partial refund based on the unused portion of their contract remaining after cancellation. The restitution checks were mailed last week.