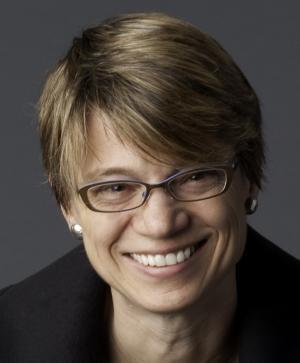 WASHINGTON (Legal Newsline) -- Cornelia "Nina" Pillard's confirmation to the U.S. Court of Appeals for the District of Columbia Circuit makes an unprecedented five women on the court.

Shortly after 1 a.m. Thursday, senators voted 51-44 to approve Pillard's nomination to the D.C. Circuit, considered the second most important court in the nation.

Pillard currently serves as a professor at the Georgetown University Law Center.

Not a single Republican voted for her confirmation, according to the roll call. Some Democrats, however, voted against her, including Sens. Joe Donnelly of Indiana, Joe Manchin of West Virginia and Mark Pryor of Arkansas.

Five senators did not vote at all: Tom Carper of Delaware, who is a Democrat; Saxby Chambliss of Georgia, a Republican; Tom Coburn of Oklahoma, a Republican; Mark Kirk of Illinois, a Republican; and Jerry Moran of Kansas, also a Republican.

The other female judges on the D.C. Circuit include: Janice Rogers Brown, who was appointed to the court in 2005 after serving as a California state judge for more than 10 years; Judith W. Rogers, who was appointed in 1994 after serving on the District of Columbia Court of Appeals since 1983; and Karen LeCraft Henderson, who was appointed in 1990 after serving as a federal judge in South Carolina.

Also joining them is Patricia Millet, who was confirmed to the court Tuesday. She currently heads Akin Gump Strauss Hauer and Feld LLP's Supreme Court practice and co-heads the firm's national appellate practice.

Judith Lichtman, senior advisor for the National Partnership for Women and Families, said Thursday Pillard's confirmation will help not only the D.C. Circuit but also the nation's federal courts.

"The Senate acted wisely today by voting to confirm Cornelia 'Nina' Pillard to the D.C. Circuit Court of Appeals. Her confirmation strengthens the federal bench, reduces the number of judicial vacancies and helps diversify one of the nation's most important courts," she said in a statement.

"Pillard will bring a welcome commitment to equal justice under the law to this court. She is a veteran appellate lawyer with mainstream judicial philosophies and vast experience arguing before the Supreme Court."

Marge Baker, executive vice president of People For the American Way, agreed.

"Nina Pillard is a remarkable nominee and will be a tremendous asset to the D.C. Circuit," she said. "She has an outstanding record of public service, including her work to win critical Supreme Court victories opening the Virginia Military Institute to women and upholding the Family and Medical Leave Act.

"Her current role as the head of Georgetown's respected and nonpartisan Supreme Court Institute illustrates both her strong intellect and her fair-minded commitment to the law."

President Barack Obama thanked the Senate for confirming Pillard. He, too, noted that it will be the first time the court will have five active female judges on the bench.

"Throughout her career, Ms. Pillard has displayed an unwavering commitment to justice and integrity," he said. "I'm confident she will be a diligent, thoughtful and judicious addition to the D.C. Circuit."

From Legal Newsline: Reach Jessica Karmasek by email at jessica@legalnewsline.com.