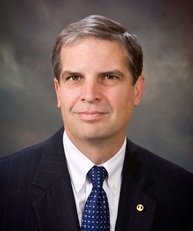 RICHMOND, Va. (Legal Newsline) -- Two more localities have been given a head start on the recount of the Virginia attorney general's race.

A three-judge recount court said Monday Alexandria and Chesapeake also will begin their recount Dec. 16, The Washington Post reported.

At a hearing last week, Richmond Circuit Judge Beverly W. Snukals, who is the chief judge overseeing the recount, set Fairfax County's recount to begin Dec. 16.

The rest of the state will join in Dec. 17 and 18.

Republican Mark Obenshain requested a recount in the race after the state Board of Elections certified his opponent, Democrat Mark Herring, as the state's next top lawyer.

According to the board, of the 2.2 million votes cast in the Nov. 5 election, Herring received 1,103,777 votes. Obenshain received 1,103,612 votes.

"While we certainly would have preferred for the result to be settled on Nov. 5, over the last few weeks we have seen a fluctuating margin that currently sits at 165 votes separating us out of more than 2.2 million votes cast," Obenshain said in a Nov. 27 statement.

"It's the closest race in Virginia history, and as we have seen in other races around the country with margins this slim, this result could easily change when all is said and done."

The judges also said Monday that observers from both campaigns can watch the recount and bring their concerns to coordinators; however, they are not permitted to recommend that a ballot be considered "disputed."

Monday's hearing also was the first time Obenshain's camp mentioned the possibility of contesting the election in the state's General Assembly.

Attorney William Hurd argued that it is important for Obenshain's team to have complete access to electronic copies of poll books.

Dec. 23, Hurd noted, is the deadline to formally challenge the recount results in the statehouse.

The three-judge court had said they would meet on Dec. 19 to settle any challenge ballots.

However, the court decided Monday it would act on disputed ballots as they trickle in from the different localities, according to the Post.

Circuit judges Junius P. Fulton III, Joseph W. Milam Jr. and Snukals were selected by the state Supreme Court to oversee the recount.

From Legal Newsline: Reach Jessica Karmasek by email at jessica@legalnewsline.com.