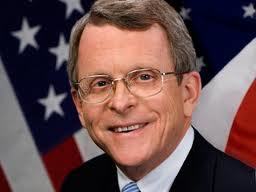 COLUMBUS, Ohio (Legal Newsline) - Ohio Attorney General Mike DeWine announced the recovery of $50,000 from Marietta Industrial Enterprises Inc. after the company pleaded guilty to a felony charge of failing to report environmental violations.

Under the terms of a plea agreement, MIE will pay a $37,500 fine and make a $12,500 community service payment to resolve allegations the company violated its mineral processing permit by turning off an air pollution limiting electric fan when processing medium carbon. Between 2006 and 2009, MIE allegedly failed to report that its baghouse fans were turned off while processing medium carbon, in violation of the Clean Air Act.

"We will not tolerate an intentional failure to operate properly installed and permitted air pollution controls," DeWine said. "This type of behavior threatens Ohioans with unnecessary pollutants."

William Elliot, the president of MIE, pleaded guilty to a misdemeanor charge of being an accessory after the fact for failing to notify the Ohio Environmental Protection Agency of the pollution violations. Elliot allegedly submitted multiple reports to the Ohio EPA, none of which said the baghouse fans were turned off while processing medium carbon.

Under the terms of his plea agreement, Elliot will spend 48 consecutive hours in jail and five months and 28 days in home confinement. Elliot will personally perform at least 100 hours of community service out of MIE's 200 hours of required community service.

U.S. District Judge Algenon Marbley will review the plea agreements before determining whether to accept the terms and recommended sentences.