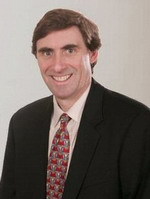 NEW YORK (Legal Newsline) -- A Philadelphia lawyer who helped finance pollution litigation in Ecuador against Chevron Corp. testified earlier this week that he wanted the plaintiffs in the case to settle.

According to Bloomberg, Joseph Kohn of Kohn Swift & Graf PC testified Monday that he was concerned about the case and how it was being handled, and eventually left in November 2009.

His law firm invested more than $6 million in the lawsuit, he said.

Kohn was the first witness in the bench trial to be cross-examined by New York attorney Steven Donziger, who is being sued by Chevron in the U.S. District Court for the Southern District of New York for fraud.

Also testifying this week was former Ecuadorian Judge Nicolas Zambrano. Zambrano issued the $19 billion judgment against Chevron.

In 2011, the judge ruled that Chevron is liable for dumping billions of gallons of toxic waste into the Amazon, causing an outbreak of disease and decimating indigenous groups.

The oil giant has vowed never to pay the judgment, and filed the racketeering lawsuit in the New York federal court in an effort to prevent Donziger and the Ecuadorians from pursuing enforcement of the award.

Zambrano testified Tuesday that he did not receive any help in preparing his ruling, Bloomberg reported.

Chevron alleges that the former judge's decision was ghostwritten.

From Legal Newsline: Reach Jessica Karmasek by email at jessica@legalnewsline.com.